REACH Testimonials: What do people have to say about REACH?
Parents
Ms. Patricia Ramos - Harlem, NY
(Ms. Ramos's son, Lazaro, is in the REACH Class of 2021)
What REACH means to me is a brotherhood. This brotherhood has uplifted and continues challenge Lazaro to become a better human being. Not only does the program focuses on students' academics but also pushes them to become leaders and young men that will make a difference. As a fifth grade student, Lazaro was very playful and although very good at school, he was not self-disciplined in studying. As an eighth grader, Lazaro has mature tremendously. He knows that being intellectually skillful is better than just "being smart" or knowing all the answers. I see that Lazaro has become a leader and compassionate with his peers. He helps his friends and all those that need help. REACH is a commitment for the entire family, but it's worth it. I wish REACH would help even more students achieved their potential-just like they have done with Lazaro. I hope that many families continue to benefit from REACH!
Ms. Fatima Lopez - The Bronx, NY
(Ms. Lopez's son, Joseph, is in the REACH Class of 2020)
It was a very hard decision, but I finally took Joseph out of my skirt for him to join the REACH PROGRAM, where he has turned himself into an intellectual, mature and independent young man, opening the pathway to REGIS HIGH SCHOOL.
Fue una decisión muy difícil pero finalmente saqué a Joseph de mi falda para que se uniera al PROGRAMA REACH, donde se ha convertido en un joven intelectual, maduro e independiente, abriéndose camino a REGIS HIGH SCHOOL.
Ms. Delmira Gonzalez - The Bronx, NY
(Ms. Gonzalez has two sons, Agustin '20 and Alvin '23, in REACH)
We decided to apply to REACH after my older son Agustin's ELA teacher recommended several enrichment programs to us. After hearing from her and the different programs, they explained that these programs are excellent ways to prepare for high school applications, to help them succeed with high school classes and exams, to teach them leadership skills, and to challenge them to be the best they could be. The future success of our children is very important to us and we know that education is the foundation. We want our sons to attend the best high schools available with scholarships, and for us an enrichment program, like REACH, was the best way to prepare them to achieve that goal.
Students
Kwaku Frimpong
REACH '06 Loyola School '10 Providence College '14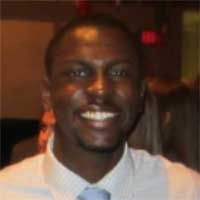 REACH has helped my leadership skills and given me more motivation to become a highly educated person. Knowledge is power. REACH helped fueled my hunger for success and knowledge. Through high school and during my college career thus far, I have used the time management skills I developed during my REACH years and it is something that continues to help me to this day.
Chris Chavez
REACH '07 Xavier High School '11 Marquette University '15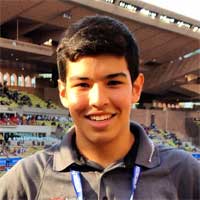 REACH always helped me stay one step ahead in the classroom and provided me with the confidence that I had gifts to share. The program helped me learn the meaning of the Jesuit motto of being "a man for others," and put me on the path of attending Xavier High School. My faith was strengthened through REACH, and looking back, the introduction to Jesuit principles and values that started in REACH resulted in my attending Marquette University, another Jesuit school!
Kelly Garcia
REACH '07 Regis High School '11 Cornell University '15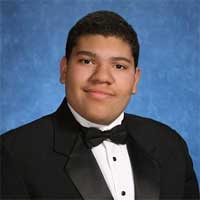 REACH made me aware of what we are truly capable of. Through my teachers and my friends, I saw just how good a person could be. My faith was strengthened by the many sermons and morning prayers we had over the years. We were taught concretely how to apply the Gospel message to our own life. I was in an environment where I was to give nothing less than my all. I was encouraged to do so because my friends were also working hard and doing their best. REACH helped me to learn to have goals for myself and helped me to achieve them. It made me aware that I had skills that I needed to develop and put to good use. REACH gave me community and love that I was compelled to express in my own life.
Jayson Sarmiento - Jackson Heights, Queens
(Jayson is in the REACH class of 2021)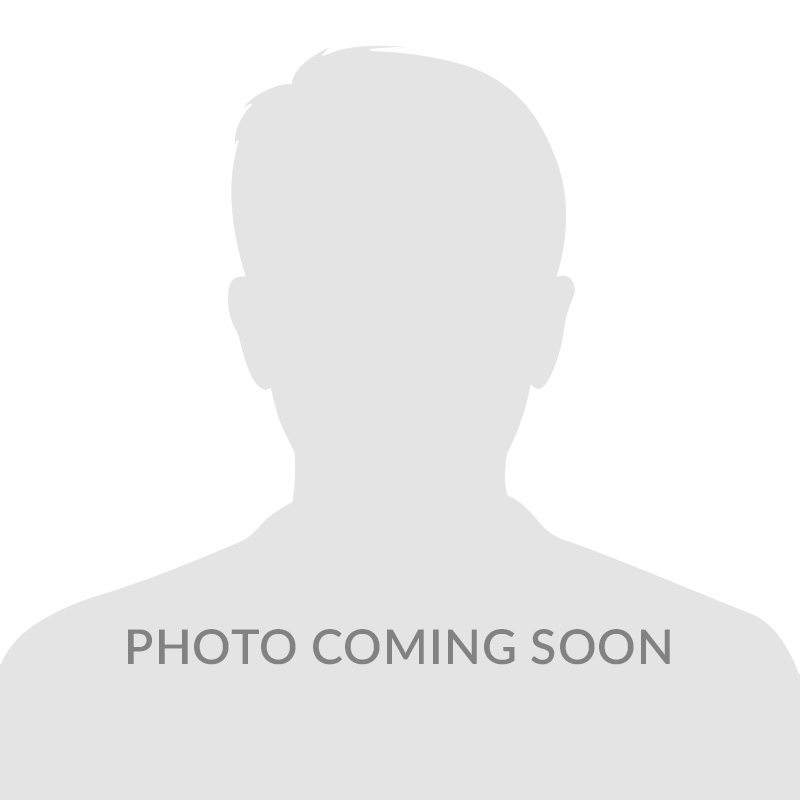 REACH has helped me discover and develop my true potential as a student. But the REACH program has not only helped me become a better student, it has also helped me become a better person. The great values I hold today would not have been possible if it weren't for the REACH program. Throughout my years in the program, I have learned to value my teachers, counselors, and classmates because they are the ones who push me to give my all and nothing less. Also, going to mass with REACH has helped strengthen my faith and has inspired me to be the best version of myself. The REACH community is a community anybody would wish to be a part of because it really is that great. REACH has set me up for high school, college, and beyond by instilling these great values in me that will last a lifetime. Attending the REACH program is a once in a lifetime opportunity, so if given the opportunity, do not hesitate to take it!
Sebastien Jean-Marie - Valley Stream, NY
(Sebastien is in the REACH class of 2023)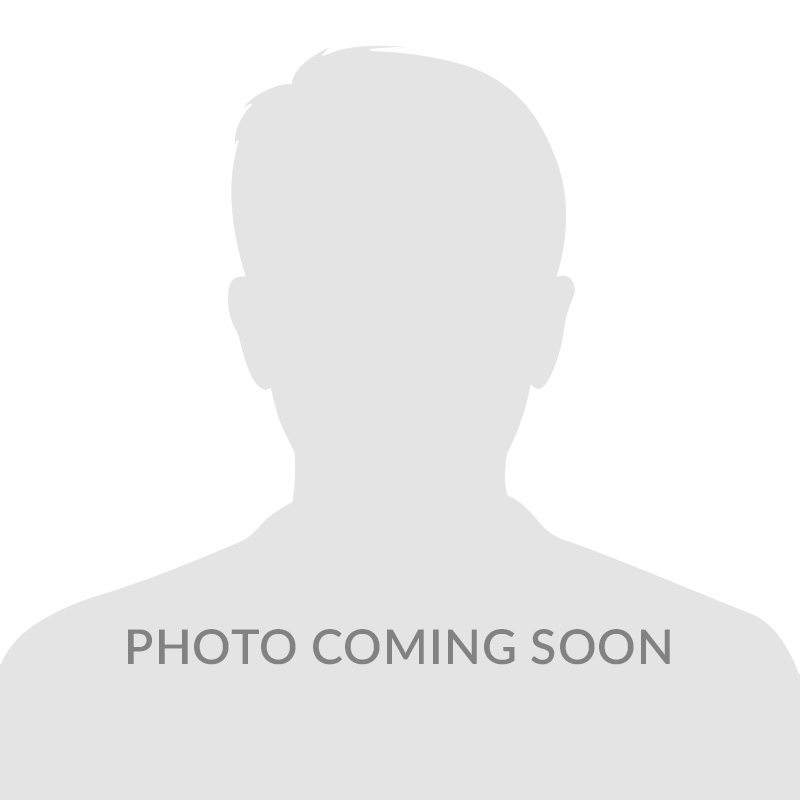 I enjoy everything about REACH. It is very fun and I look forward to it. The first REACH summer was interesting because the stuff we learned I hadn't learned in my regular school, for example Civitas class. So by the time I covered the topics at my school, it was easier for me. Getting into Regis has been my dream, so when I heard that there was a program that could help, I knew I had to try and get in to that program! I was shocked when I heard I got in to REACH! I was jumping around my mom and dad's room. I am looking forward to getting better in ELA, and I know that REACH will help me achieve this goal. Also, I am looking forward to learning new things in Math. Another thing that I am looking forward to is growing as a leader in Year 2. The program has helped me become a better student at my school. Overall, REACH is the best opportunity to show who I am.
School Partners
Mr. Peter Croncota - Director of Operations at KIPP Infinity Charter School
KIPP Infinity has been a partner school with the REACH Program since 2010, and we have sent 20 of our students to/through the program since then. I can say unequivocally that the REACH Program has been transformational for our students in every way. Because REACH is selective, the boys have already demonstrated an academic success before starting the program; however, REACH helps them develop the content mastery, skills and habits, and work ethic that allow them to perform at the absolute highest level. The "REACH boys" at KIPP Infinity consistently perform at the top of their class every year. In addition to academics, REACH instills the character development in the boys that is so essential to becoming not just great community members, but true leaders at school and in their communities. It has been very gratifying to see every REACH student develop an understanding of the importance of being a good team player and giving back to his community. The academic success and character strengths developed through REACH have helped our boys get accepted into some of the most selective high schools and colleges in the country.
Ms. Stephanie Reade - High School Placement Manager for the Partnership Schools (PNYC)
REACH impacts every aspect of a student's life. REACH students consistently perform at a high level in school and are great leaders in their classroom.
As a high school placement manager, when REACH students enter the 8th grade they have extra support and are able to smoothly navigate the application process because REACH provides them (and me!) with strong support. Working together, REACH students complete multiple extensive applications in a timely manner and are financially able to attend the school of their choice.
For those interested in nominating students to REACH, it is very important to support students and their families through the REACH application process beyond the nomination. That means helping families gather the required documents and meeting important deadlines. Once a student is accepted into REACH, it's important to check in on them and work together with REACH. For participating students, it requires balancing both regular schoolwork and the additional requirements of the program. Keeping the lines of communication open with the REACH team is necessary to support your students through this program.
REACH Teachers
Mr. David Robles - Middle School teacher at St. Charles Borromeo
What a joy it is to be in community with my young REACH brothers! As an educator in Harlem, my practice is both informed and inspired by the summers I have spent with these bright-eyed, purpose-driven men for others. I am positively glowing as I see the beaming faces of the students I have come to know and love powering their way through the REACH program. As an Afro-Latino man, born and raised in Washington Heights, first in my family to "be a college boy" as my Titi calls it, I see so much of myself in the students who pass through my Candidate ELA class. I love the idea that we are all on the same journey, I love that - thanks to them - I am becoming the teacher I needed when I first set out on the path. I'm grateful for every student epiphany in the classroom that has inadvertently made me a better human. My hope for them is that they all return in some way and give back the way the REACH administrative staff have. Give back to the same communities that molded them and shaped them and outfitted them for triumph on this planet. A big abrazo to everyone who worked and continues to work to make REACH both wonderful and impactful. Ad Majorem Dei Gloriam!