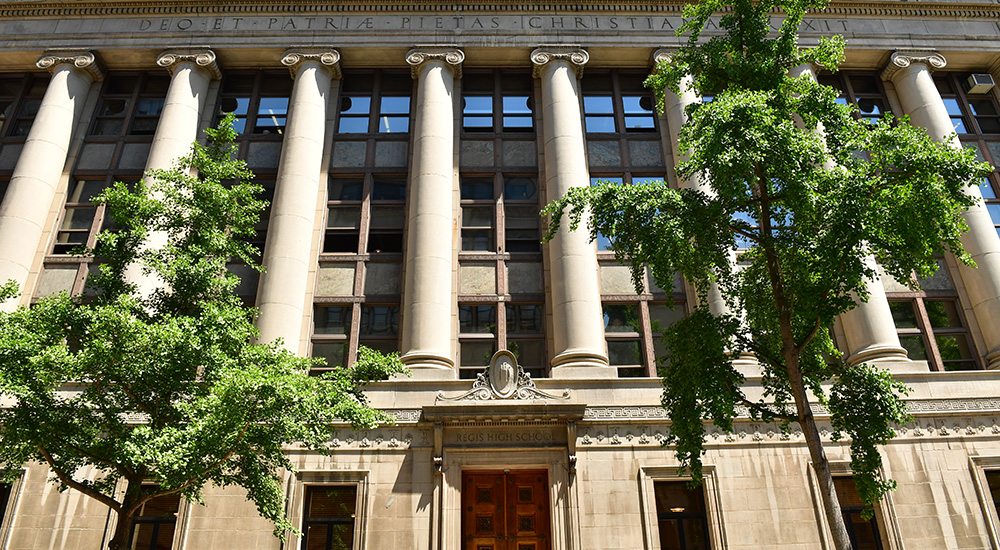 The Search for the Next Principal of Regis High School
Regis High School, an all-scholarship Jesuit high school for Catholic young men, seeks to identify an exceptional leader to serve as its next Principal. This experienced educator will support the growth and development of the Regis community while also partnering with the President and Board of Trustees to advance the goals of the school's first strategic plan.
The Mission
Regis High School transforms Catholic young men through an academically exceptional Jesuit education in a caring community that inspires leadership, generosity, and a lifelong passion for service as Men for Others. Regis is tuition free and merit based, giving special consideration to families in need of financial assistance.
The Opportunity
Please visit the Opportunity Statement page of this website for a comprehensive view of this exciting position and the qualities an ideal candidate should possess.
The Process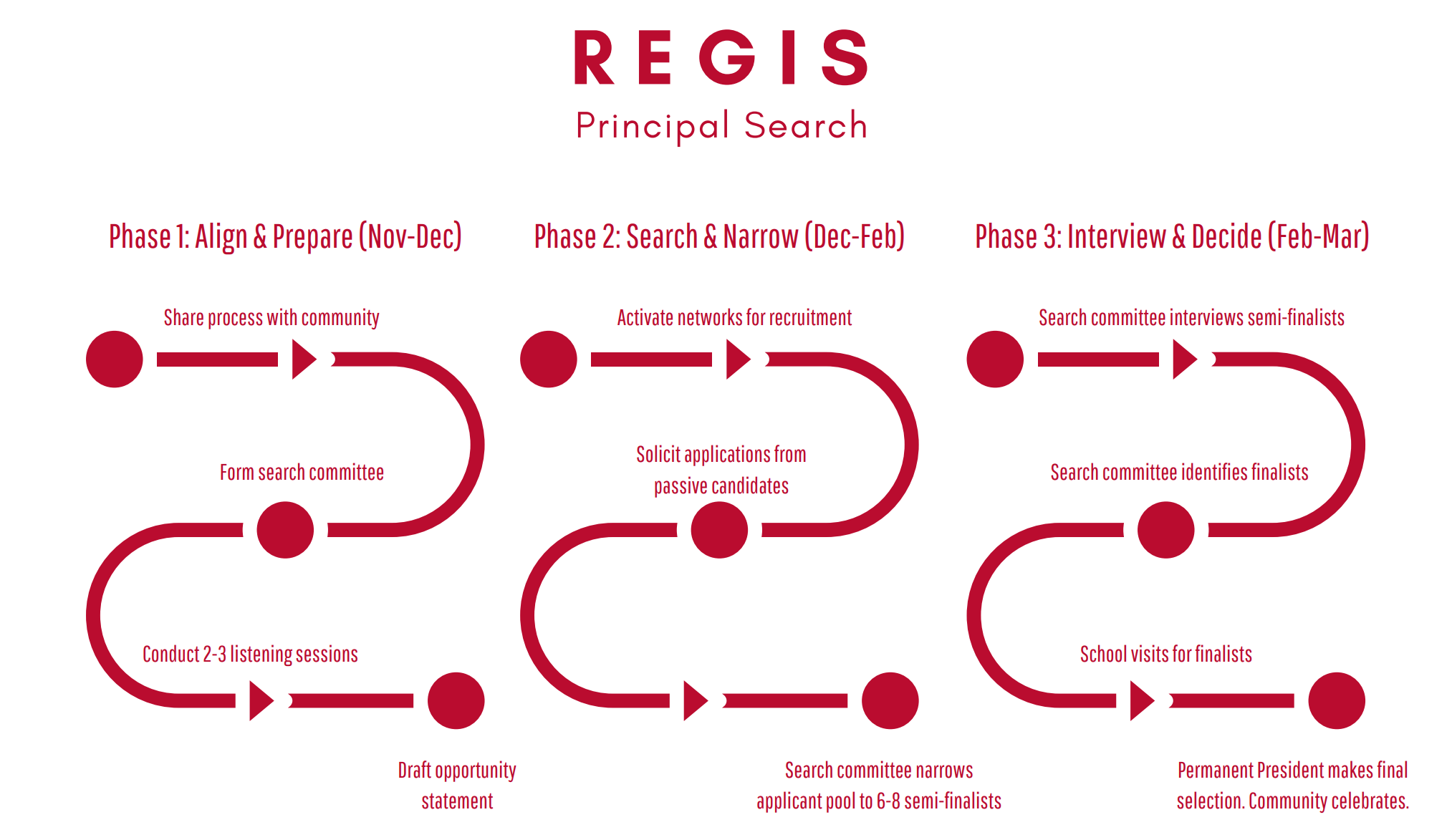 The Regis Leadership Team has developed a comprehensive process and timeline for identifying the school's next principal. After collecting important feedback and perspectives from the Regis community, they will produce an Opportunity Statement that will be shared with prospective candidates. The Search Committee will narrow the applicant pool to a group of semifinalists and, after conducting interviews and thorough conversations with references, eventually identify the finalists for the position. Regis' permanent president (the school's next president will be named in early 2022) will meet with each finalist and select the next principal.
If you have any questions or are interested in serving as the next principal of Regis, please email principalsearch@regis.org.