Kyle McArthur '17 to Star in Superhero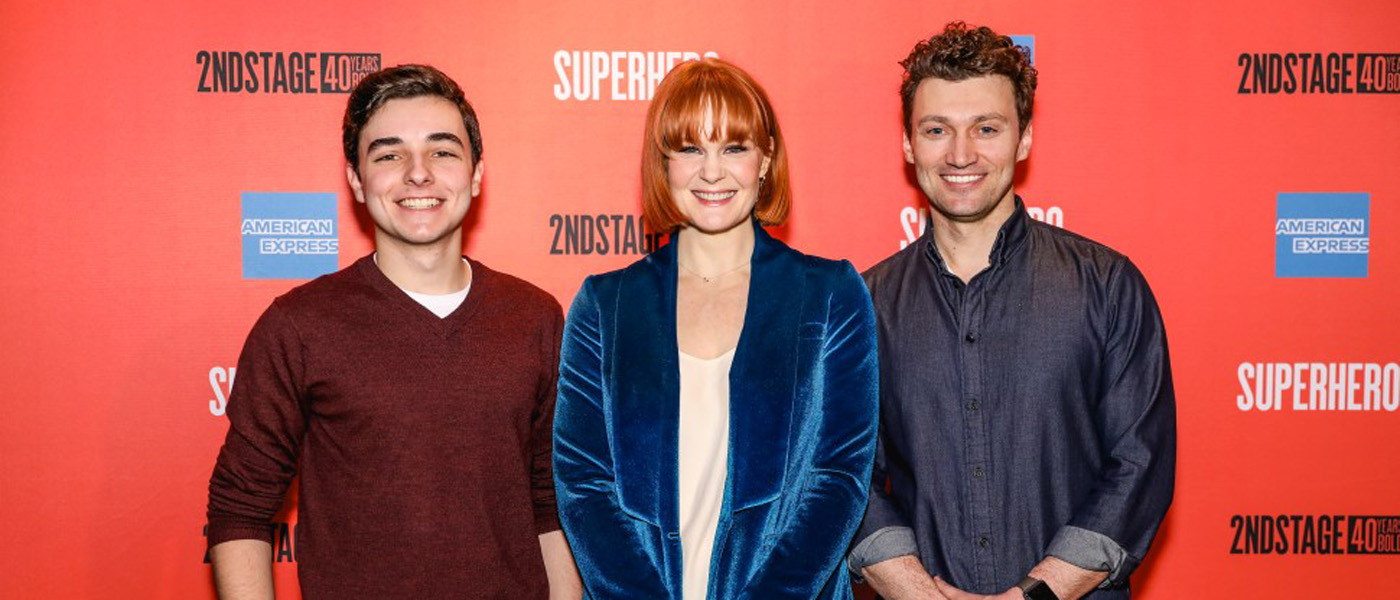 Kyle McArthur '17 (left) is set to star in the new musical, Superhero.
On Tuesday, March 12, we invite you to join the Regis and Marymount communities for a special night on Broadway! Superhero, a new musical, features music and lyrics by Marymount parent Tom Kitt. It also stars one of our own Noble Hearts, Kyle McArthur '17!
A synopsis of the show from its website reads: "Before we can save the world, we have to save each other. Superhero ​is a deeply human new musical about a fractured family, the mysterious stranger in apartment 4-B, and the unexpected hero who just might save the day."
After the show, there will be a talk back with Tom Kitt and cast members. Please join us for this fantastic occasion!
(Photo taken by Marc J. Franklin, found at Playbill's website)
Posted: 2/6/19