Regis Celebrates Second Annual Grandparents Day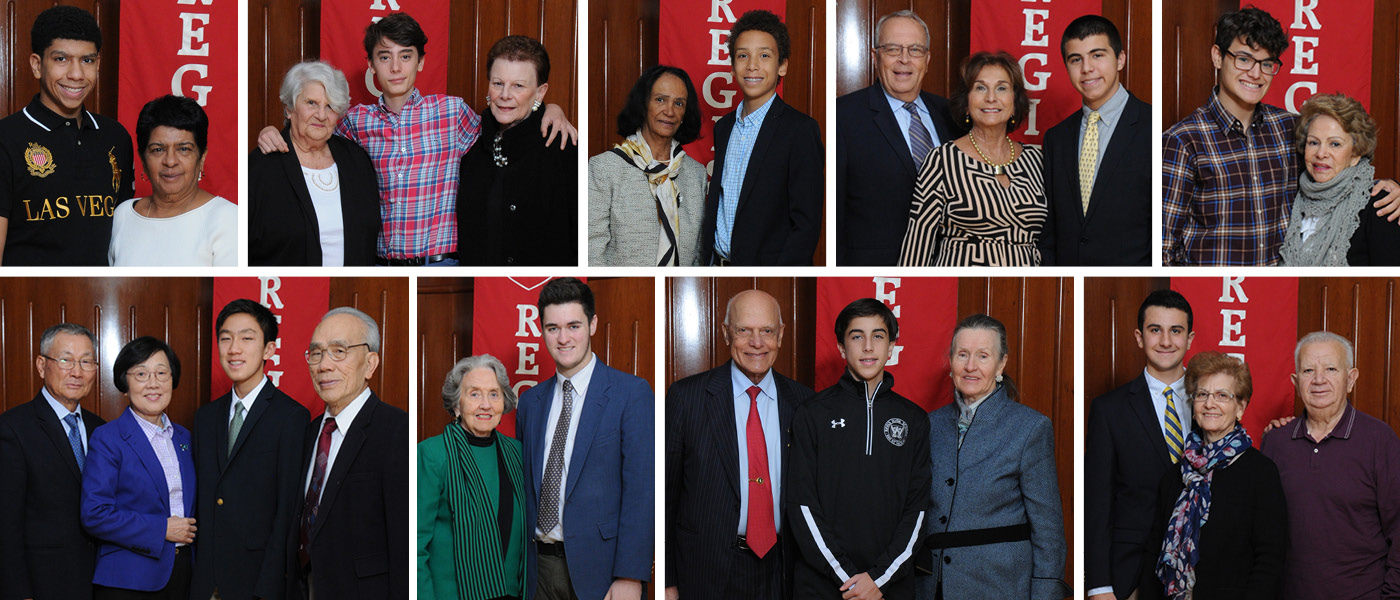 On October 21, the Regis community convened for its second annual Grandparents Day. That afternoon, close to 100 grandparents traveled to Regis to tour the halls of Regis and learn more about the Jesuit education their grandsons receive on 84th Street.
The afternoon commenced at 2:00 p.m. when guests arrived on 85th Street. After a quick family photograph to commemorate the day together, students gave their grandparents personal tours of the school, showcasing the study spaces most familiar and most important to them.
At 3:00 p.m., all guests gathered in the cafeteria to celebrate Mass. Father Lahart, president of Regis, served as principal celebrant for the Mass and Fr. Andreassi, interim principal, concelebrated. In his homily, Fr. Lahart addressed what it means to be a servant leader, and issued a call to the community to foster these kinds of values.
Immediately following Mass, students and grandparents shared boxed lunch meals. Regis is grateful for the support and enthusiasm showcased by our students and their grandparents!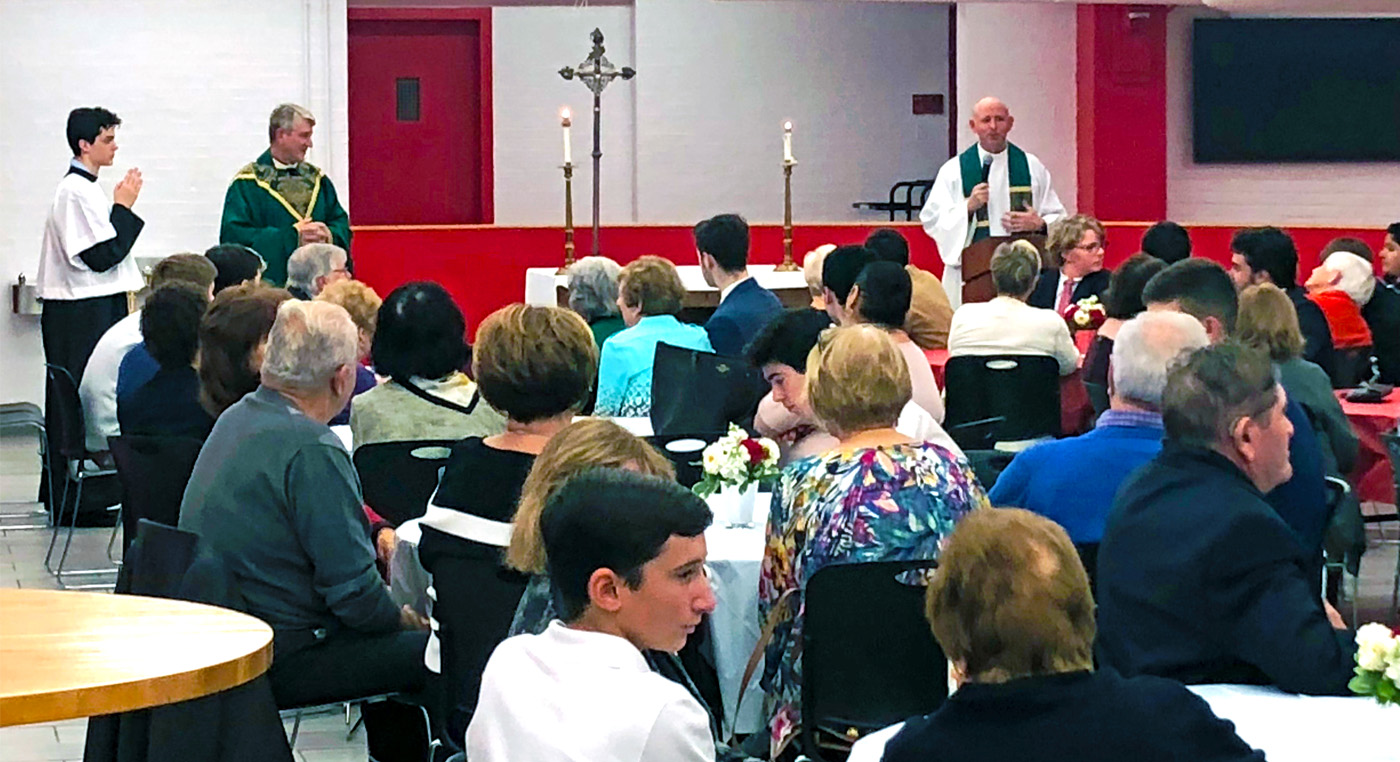 Students and grandparents gathered to celebrate Mass in the Regis cafeteria.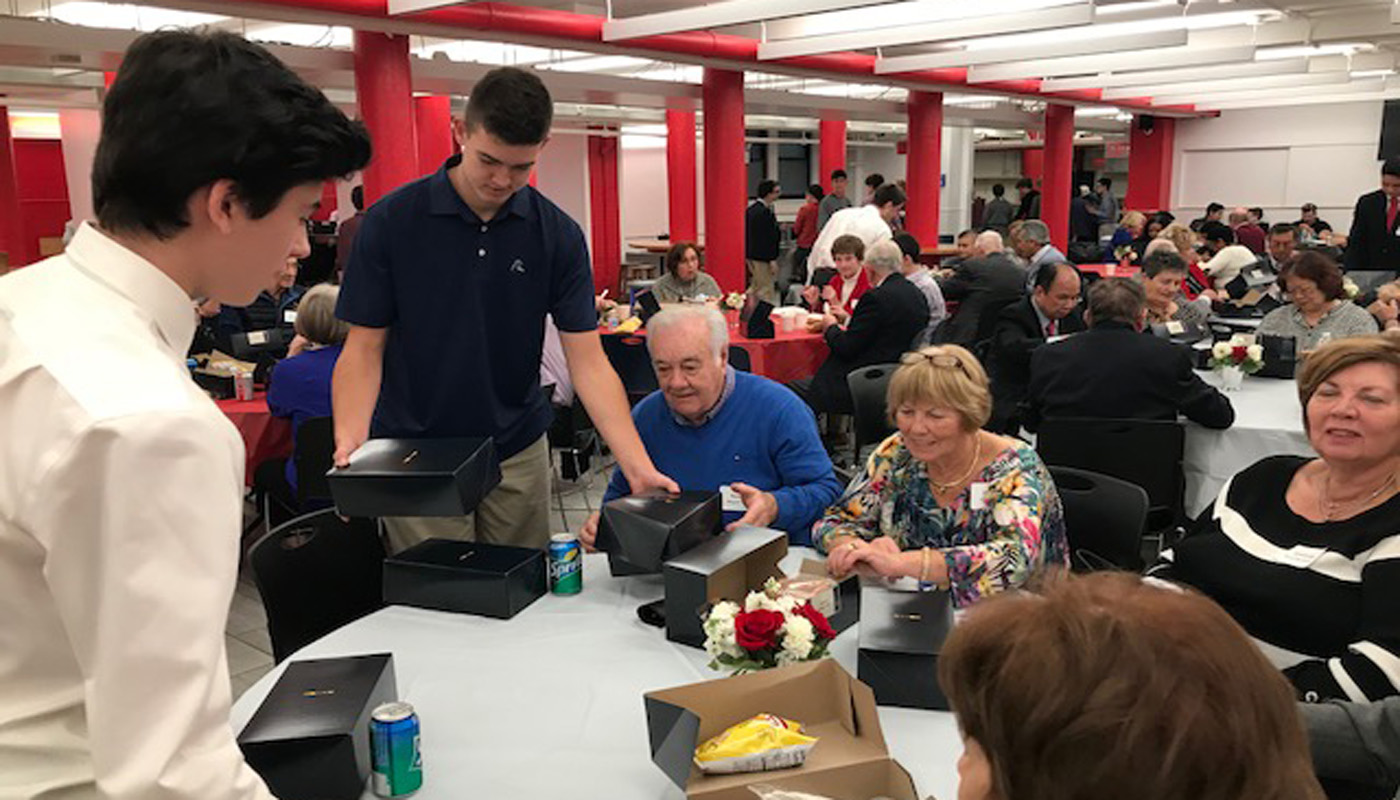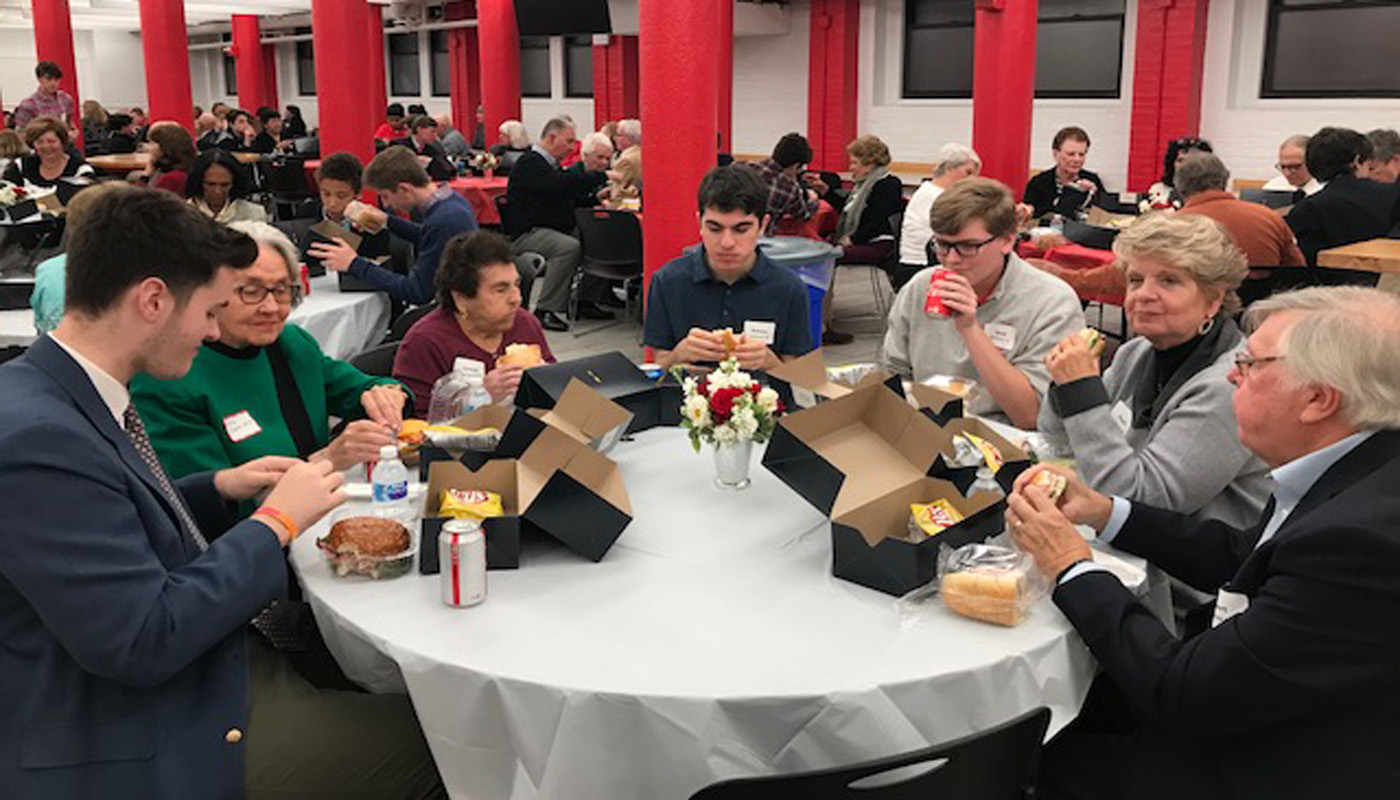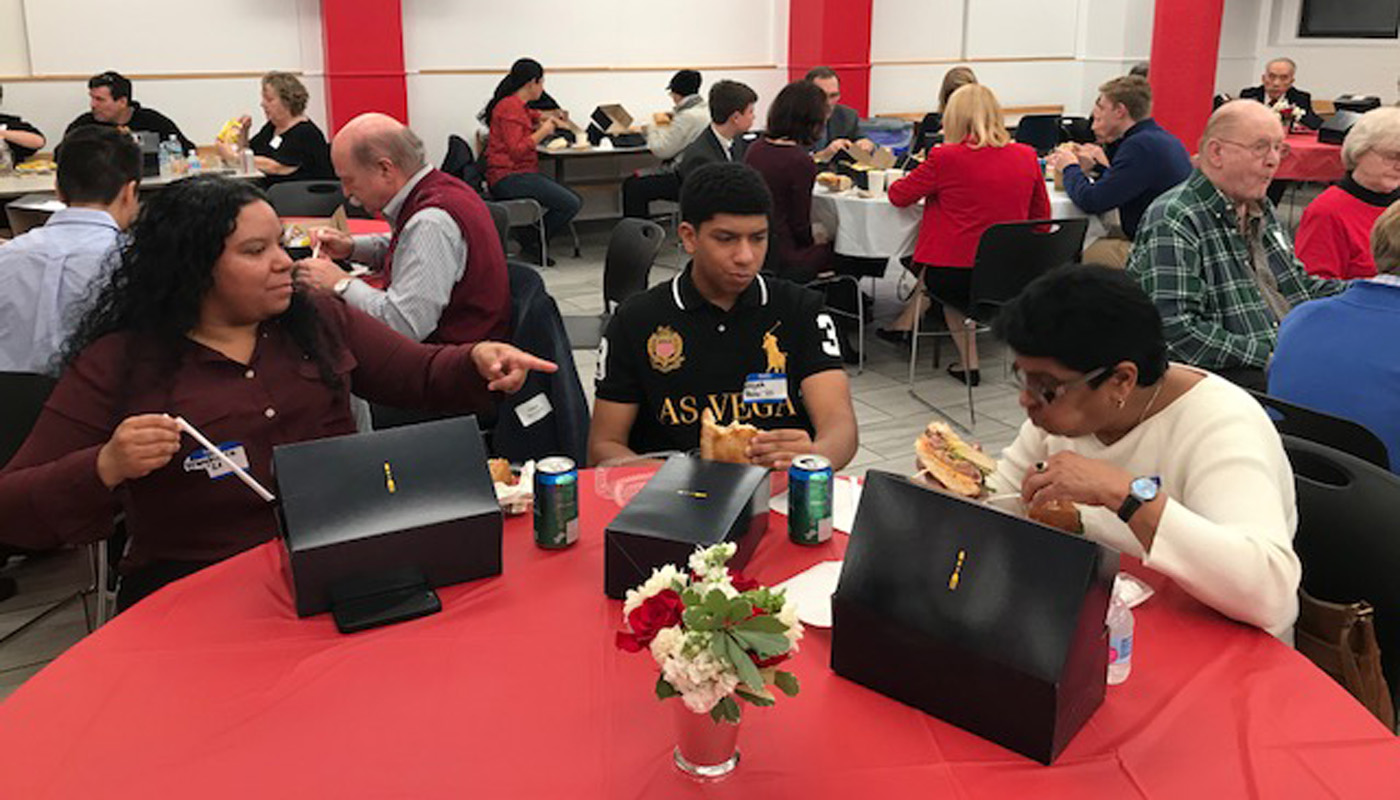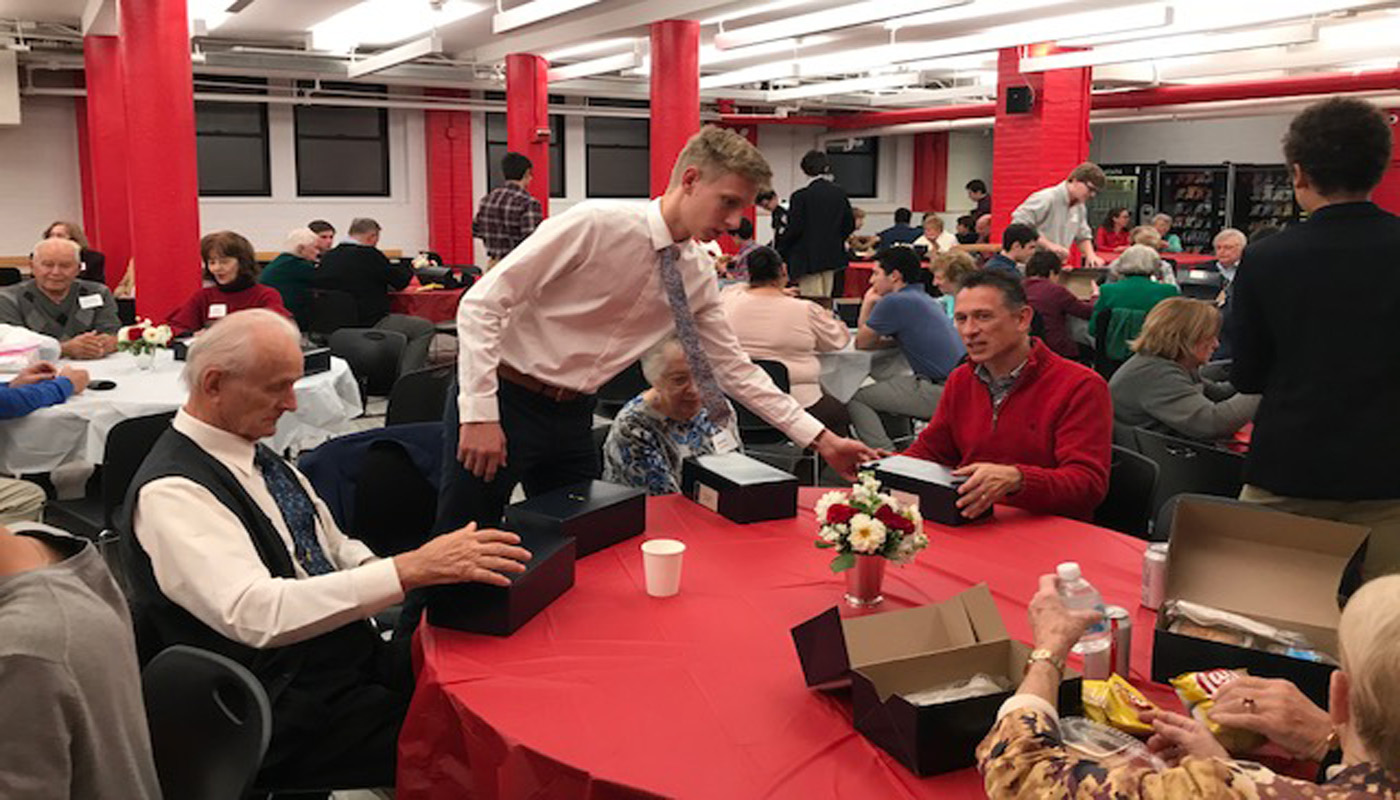 Students gather with their grandparents in the cafeteria to eat lunch together.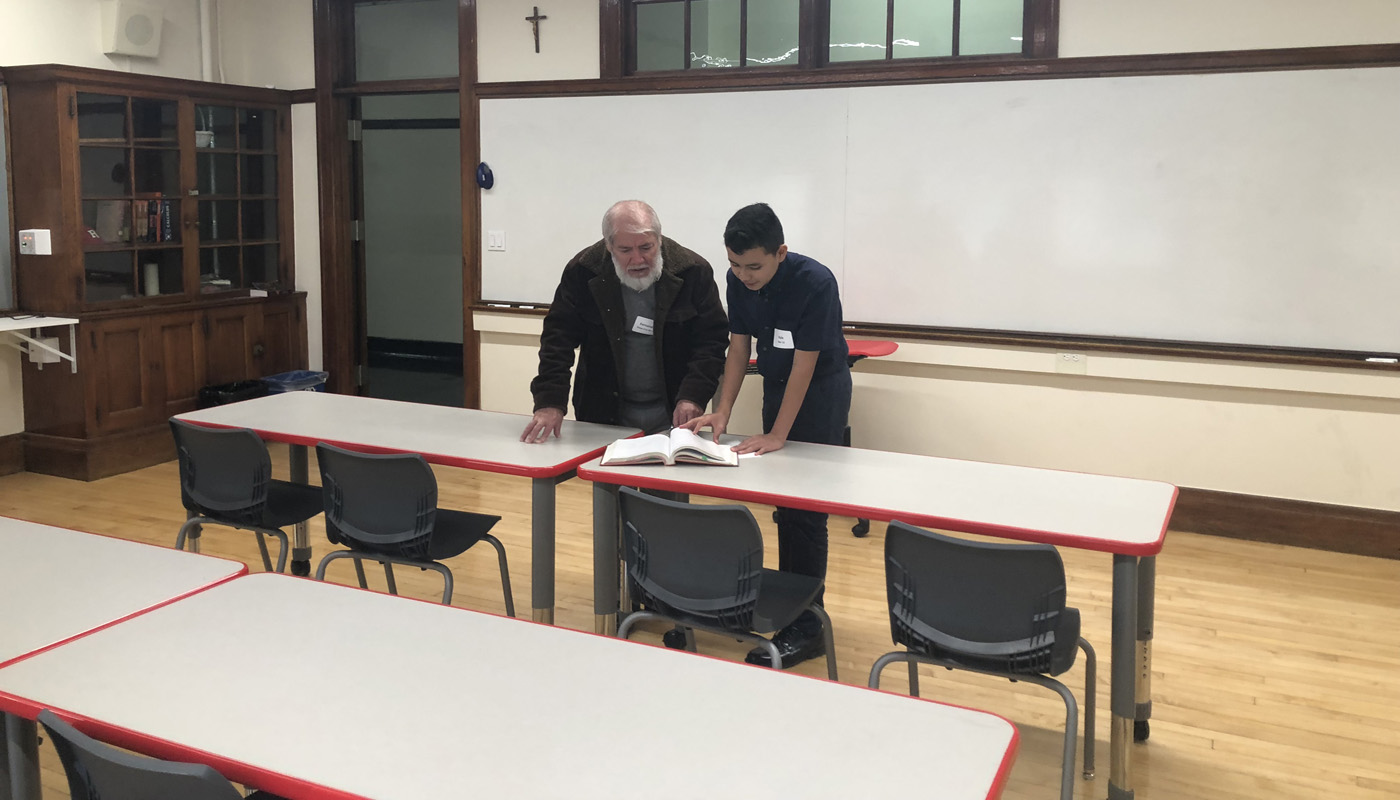 A student showcases one of Regis's new, state-of-the-art classrooms to his grandfather.
Posted: 11/9/18