For God and Country: Jim Sciutto '88 and Phil Klay '01 to Discuss Veterans Affairs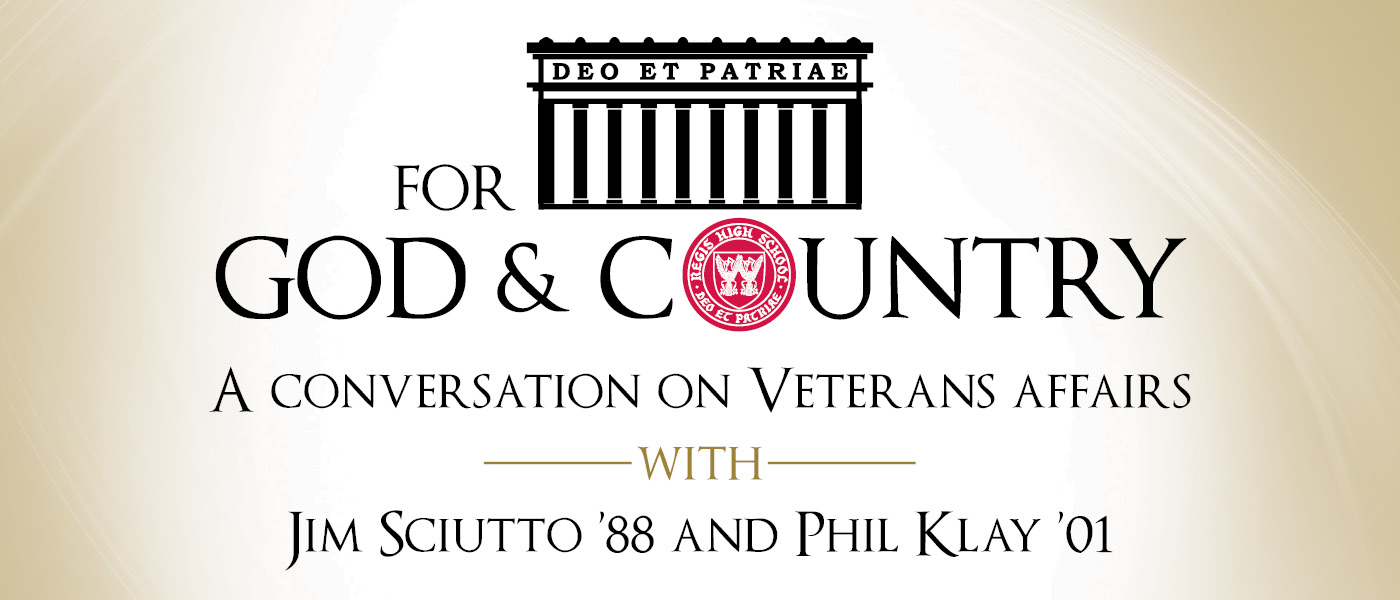 Inspired by the upcoming 100th anniversary of Armistice Day, Regis will host a conversation on veterans affairs on Monday, November 5 with Jim Sciutto '88 and Phil Klay '01.
Phil Klay is a 2001 graduate of Regis and a veteran of the U.S. Marine Corps. He served in Iraq's Anbar Province from January 2007 to February 2008 as a Public Affairs Officer. Redeployment, Klay's bestselling short story collection, won the National Book Award for Fiction in 2014 in addition to numerous other honors. Klay's writing has appeared in The New York Times, The Washington Post, The Wall Street Journal, Newsweek, and the Brookings Institution's Brookings Essay series.
Jim Sciutto is a 1988 graduate of Regis and serves as CNN's chief national security correspondent and co-anchor of CNN Newsroom. He reports and provides analysis across the network's programs and platforms on all aspects of U.S. national security including foreign policy, the military, and the intelligence agency. He has reported from Asia, Europe, the Middle East, and the Arctic. He has also served as chief of staff and senior advisor to the U.S. Ambassador to China.
In advance of the November 5 event, Regis is compiling a list of all Regis veterans. For those who have not yet confirmed their veteran status, please contact Conor Newton '14 at cnewton@regis.org.
Monday, November 5
6:00 p.m. to 7:00 p.m. Drinks & light hors d'oeuvres
7:00 p.m. to 8:30 p.m. Jim Sciutto '88 and Phil Klay '01 Discuss Veterans Affairs
$25 per person | Regis High School Auditorium
Register Online
For media inquiries, contact Thomas A. Hein '99, Director of Communications
thein@regis.org | (646) 657-2091
Posted: 10/11/18