Alumni and Friends Tee Off at Annual Golf Outing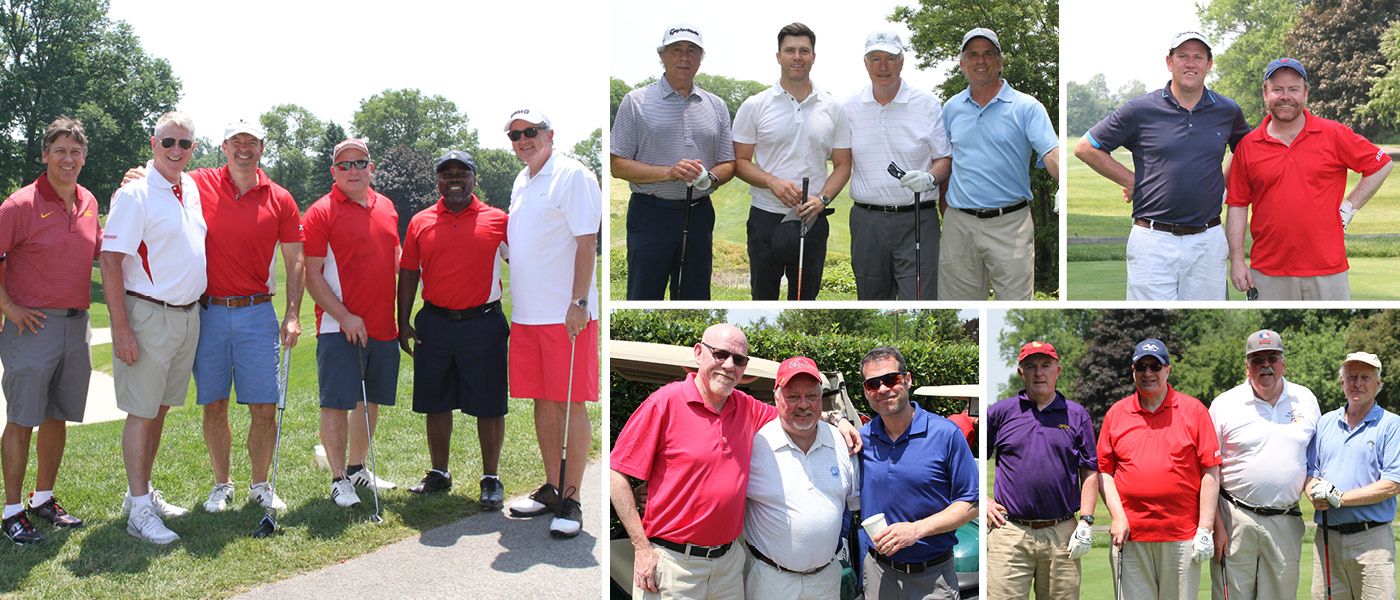 Alumni and friends gathered on Monday, June 18 for the annual Regis Golf & Tennis Outing at the Whipporwill Club in Armonk, NY. The outing followed its traditional shamble format: after each player hit a tee shot, the best drive was determined, and each golfer played their own ball from that spot. The best individual score on each hole was recorded for each team.
Many participants walked away with great raffle prizes, including foursomes to two courses rated in the top 100 in the country. Congratulations to Mike Chevallier '01 for winning "longest drive". Regis offers sincere thanks to all event sponsors, contributors to the evening raffle, and for the heartfelt support of the day's participants.
Regis expresses sincere appreciation to the many sponsors of the 2018 Golf Outing:
Caddie Sponsor
William J. Miller '89
Hole-in-One Sponsor
The Hallen Construction, Co. Inc.
Thomas Fedrigoni P'18

Jesuit & Faculty Sponsors The Hallen Construction, Co. Inc.
Thomas Fedrigoni P'18
Snappy Solutions, Inc.
Henry J. Ferrero, Jr. '59
Lisa A. Friel W'71, P'08
John Semczuk P'17

Hole Sponsors
Neil Power Painting & Decorating
Leigh Electrical Inc.
John Bracken Construction
Kelair, Inc.
Start Elevator, LLC
Riconda Maintenance, Inc.
Charles G. Schmitt Funeral Home Inc.
Peacock Tours, Inc.
James J. Gartland '97
Brian P. Gibbons '96
John Semczuk P'17
Posted: 8/11/18