Angelo Osofsky '18 Selected As a 2018 Milken Scholar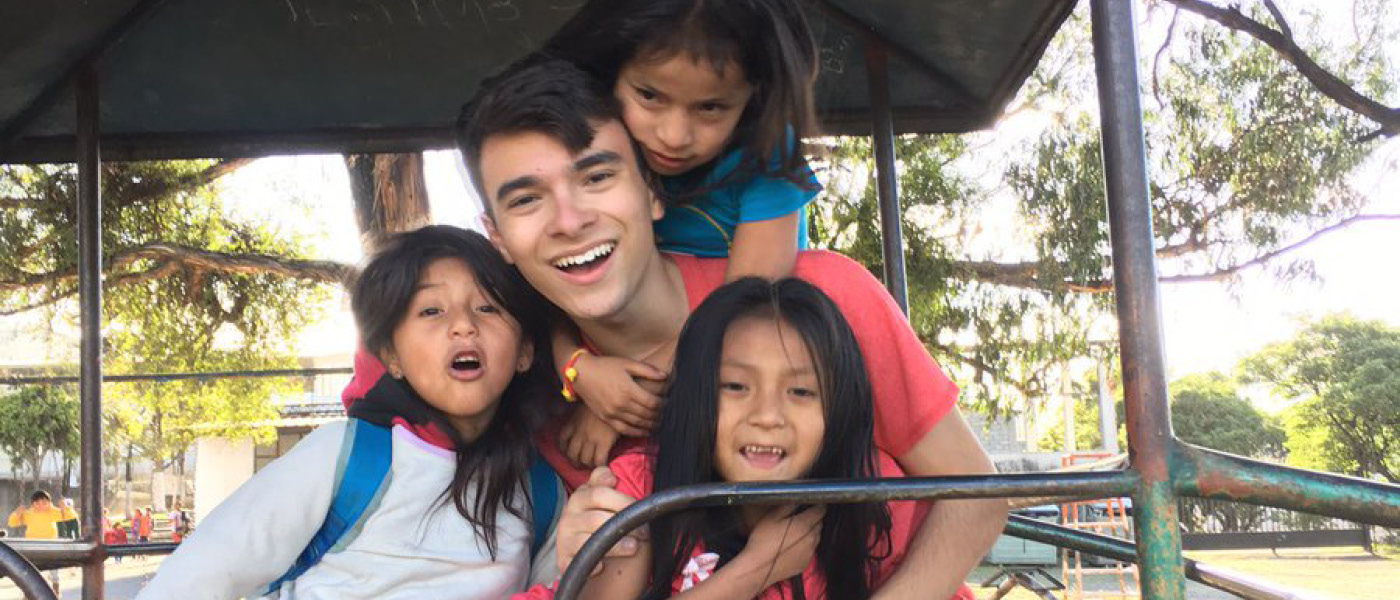 Angelo Osofsky '18, above, during a 2017 trip with Regians to Quito, Ecuador. While there, Osofsky and classmates taught classes and built houses at the Working Boys Center.
Angelo Osofsky '18 is one of six students in New York named a 2018 Milken Scholar. The Milken Scholars program honors exceptional young men and women based on their academic performance, community service, leadership activities, and ability to overcome obstacles. Among other activities during his four years at Regis, Osofsky served as a mentor for the REACH Program, interned at the American Museum of Natural History, played lead trumpet for the Regis Repertory, was a skilled Hearn debater, and performed Christian Service work at Mount Sinai Hospital. Angelo, who will be the first in his immediate family to attend college, plans to study developmental and regenerative biology at Harvard in the fall.
Posted: 8/11/18