Analyzing the Real Estate Markets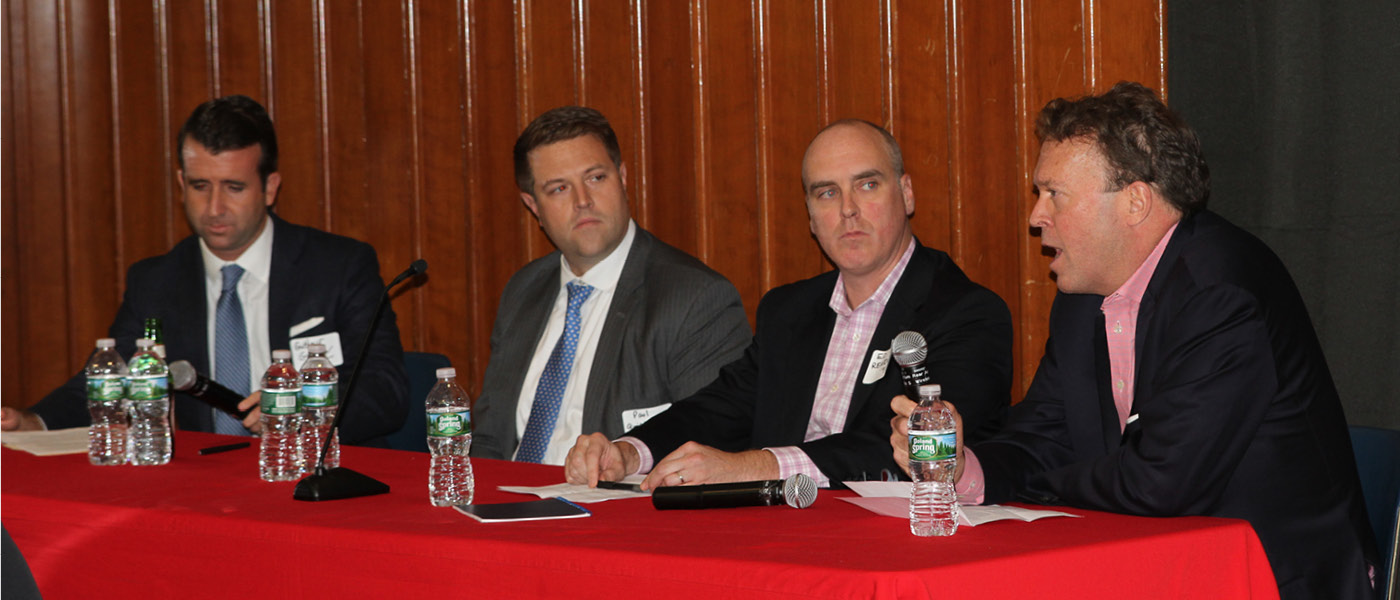 Pictured: Panelists Guthrie Garvin '95, Paul Quinlan '95, Ed Reardon '91, and Craig Wood P'19

On November 15, alumni and parents with an interest in real estate and financial services attended a joint meeting of the Regis Real Estate and Financial Networks. The event featured a panel discussion focusing on the outlook for both the commercial and residential markets, and on trends in real estate finance. Panelists included Ed Reardon '91 (Managing Director, Deutsche Bank), Guthrie Garvin '95 (Senior Managing Director, Cushman & Wakefield), Paul Quinlan '95 (CFO, Blackstone Real Estate Group), and Craig Wood P'19 (Co-Founder & Managing Partner, Cape Advisors).
The Regis Real Estate Network offers alumni and friends of Regis the opportunity to discuss the real estate market, and network with other Regians who are working in — or interested in — real estate. The Regis Financial Network promotes opportunities for networking and idea-exchange for Regis alumni working in the financial services industry. While "financial services" is a very broad term, members of the RFN generally concentrate in areas such as investment banking, private equity, hedge funds, wealth management, investments, and financial consulting. They work at financial companies large and small, and interact regularly to help each other stay abreast of current industry, economic, and financial trends.
For more information on these networking groups, contact Vincent Catapano '96, Alumni Director, at vcatapano@regis.org.
Posted: 4/4/18