Regis 4x800m relay qualifies for the elite Millrose Games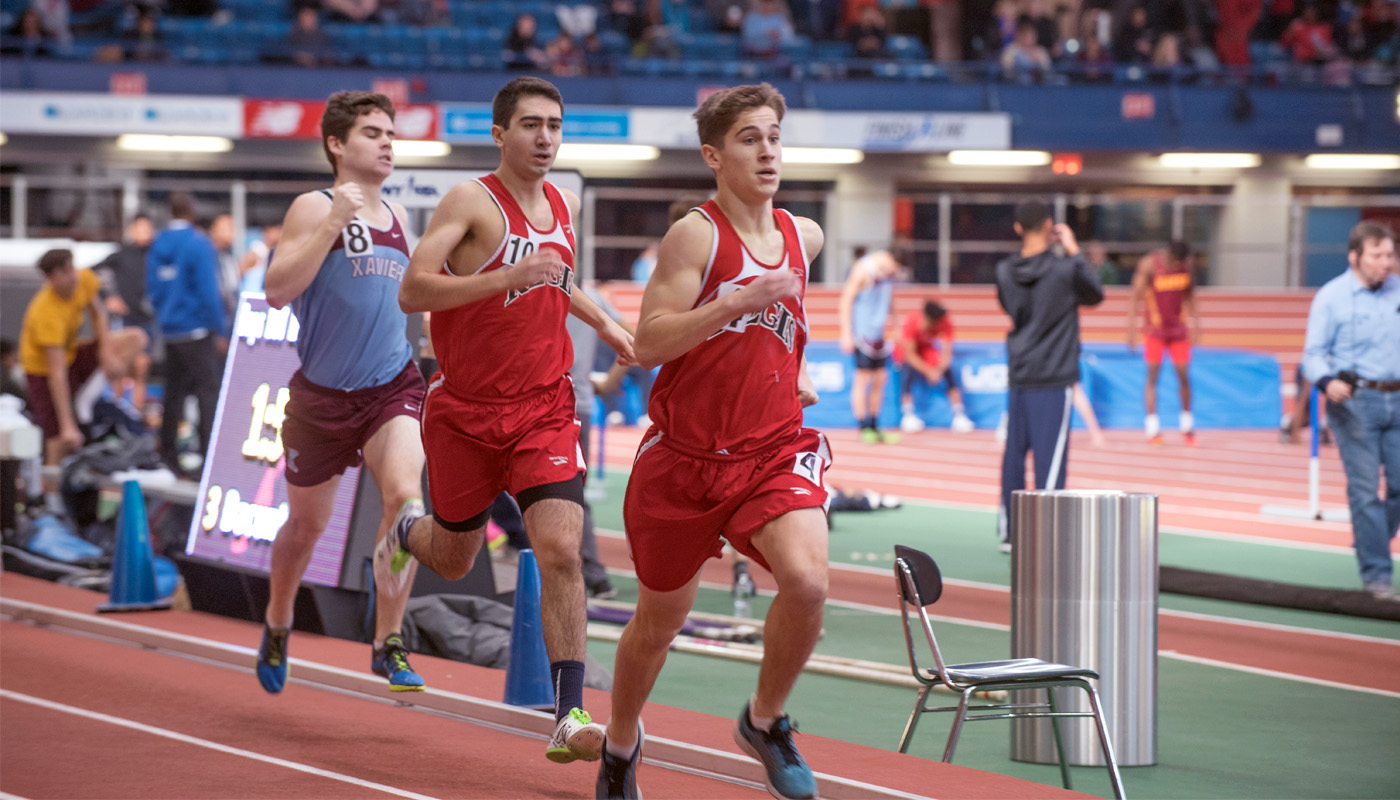 Pictured: George Rahal '18 and Colin Hall '19, both members of the Regis 4x800m relay team, racing in an Indoor Track and Field event last season.
Regis Track and Field has qualified once again for the Millrose Games CHSAA 4x800 Relay Championships!
At the Millrose Trials on January 8th, a team of four Regians ran a time of 8:20.62, punching a ticket for the most famous indoor track meet in the world. The anchor leg, Colin Hall, ran a fast time of 2:04.1 despite losing one shoe prior to the last lap!
Held at the New Balance Armory, one of the fastest tracks in North America, the Millrose Games hosts world champions and Olympians right alongside our determined student-athletes. Regis last qualified in 2014, and the team is eager to lace them up again this year for this special meet.
The Millrose team will be: James Molz '20; Colin Hall '19; Eric Cordts '18; George Rahal '18. Alternate: George Bednar '19. The CHSAA 800m will be contested on February 3rd at 3:11 p.m. Click here for a full listing of events.
Regis Athletics has a limited number of tickets available. If you are interested, please call Indoor Track and Field Coach Chris Febles at (646) 657-2046 or email him at cfebles@regis.org.
Come watch the Raiders try to pull off the upset on a very exciting day for track and field!
Posted: 1/19/18