Watch Live: Varsity Soccer to Play for State Title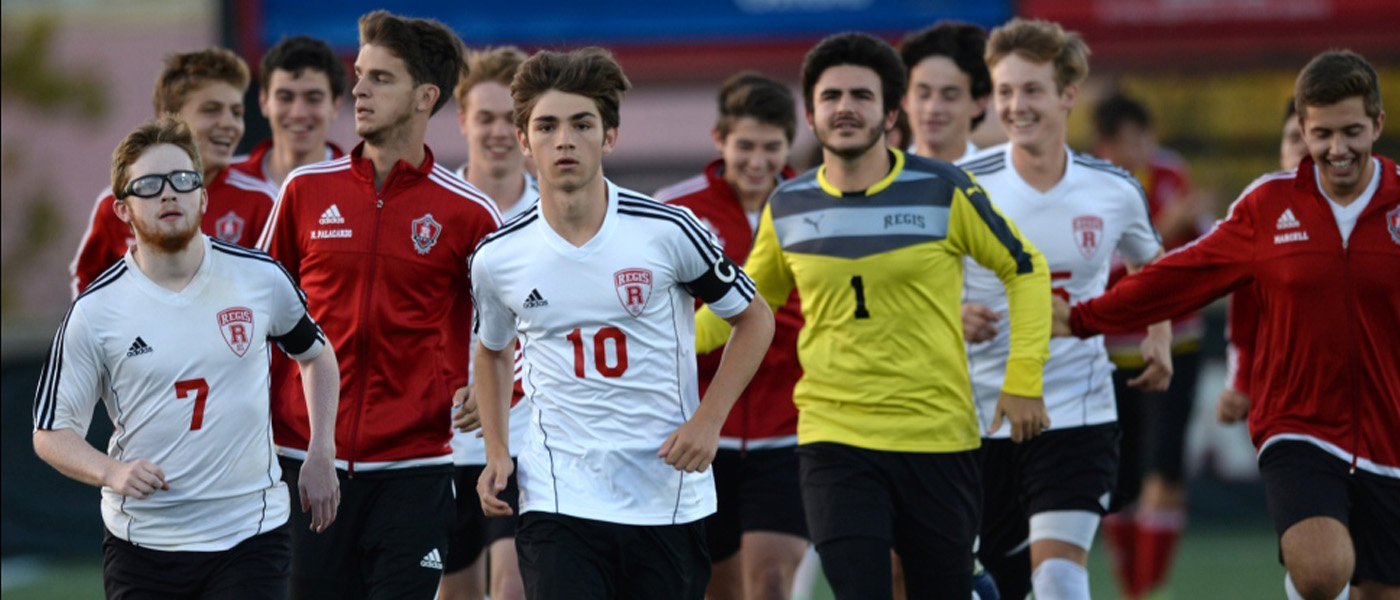 Varsity Soccer to Play for State Title
Game set for 1:00 p.m. Sunday 11/12 | Belson Stadium (St. John's University)
The Varsity Soccer team's historic season continues!
After winning the school's first Archdiocesan Soccer Championship since 2002 on October 25th, the team continued its postseason success by winning the school's first-ever CHSAA 'AA' Intersectional Title on November 5th. Last night (Friday, November 10th), the team defeated St. Francis Prep in a thrilling 2-1 overtime victory in the CHSAA State Semifinals.
Tomorrow (Sunday, November 12), the team will play in the first State Championship game in school history. Regis will face Chaminade, who defeated St. Joseph's Collegiate of Buffalo 1-0 in their State Semifinal match. The title game is scheduled for a 1:00 p.m. start at Belson Stadium (St. John's University).
Support Regis Varsity Soccer as they continue their historic run!
Directions to Belson Stadium
Watch LIVE on News12varsity.com
Posted: 11/11/17