Renovated Cafeteria a Welcomed Change For Students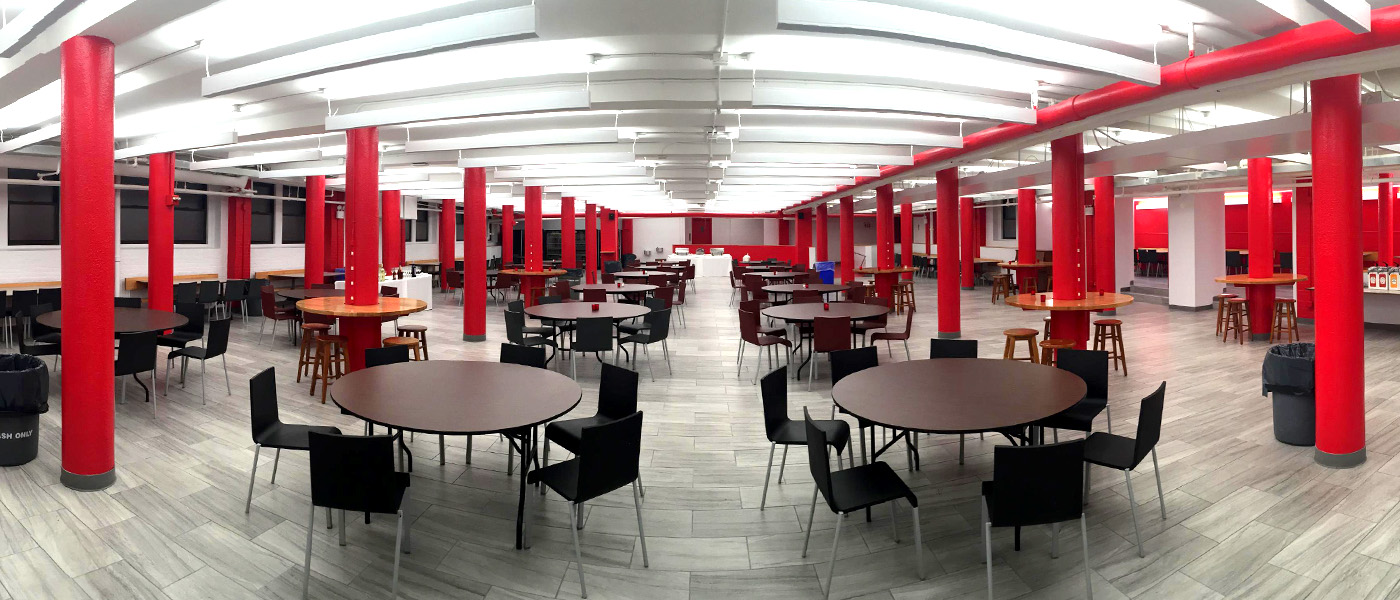 Students craving a more inviting social and dining space were greeted this week with the unveiling of the renovated cafeteria.
The renovation, funded through the 2017 Parents Club Auction Challenge, transformed the space into an area more conducive to student eating, socializing, and studying. It now provides a much more updated and comfortable surrounding for students and staff to enjoy.
On Thursday, September 7, donors to the Auction Challenge were invited to attend a formal unveiling of the cafeteria. Father Lahart blessed the space, which is now fully operational for students. The physical changes include a new tile floor, enhanced lighting, and a color scheme in tune with the Regis brand. Later this fall, a few large-scale electronic screens will be added to the room to provide students with easy access to Regis news, club and event information, and other media.
Provided below are a few photographs of the renovated cafeteria in use.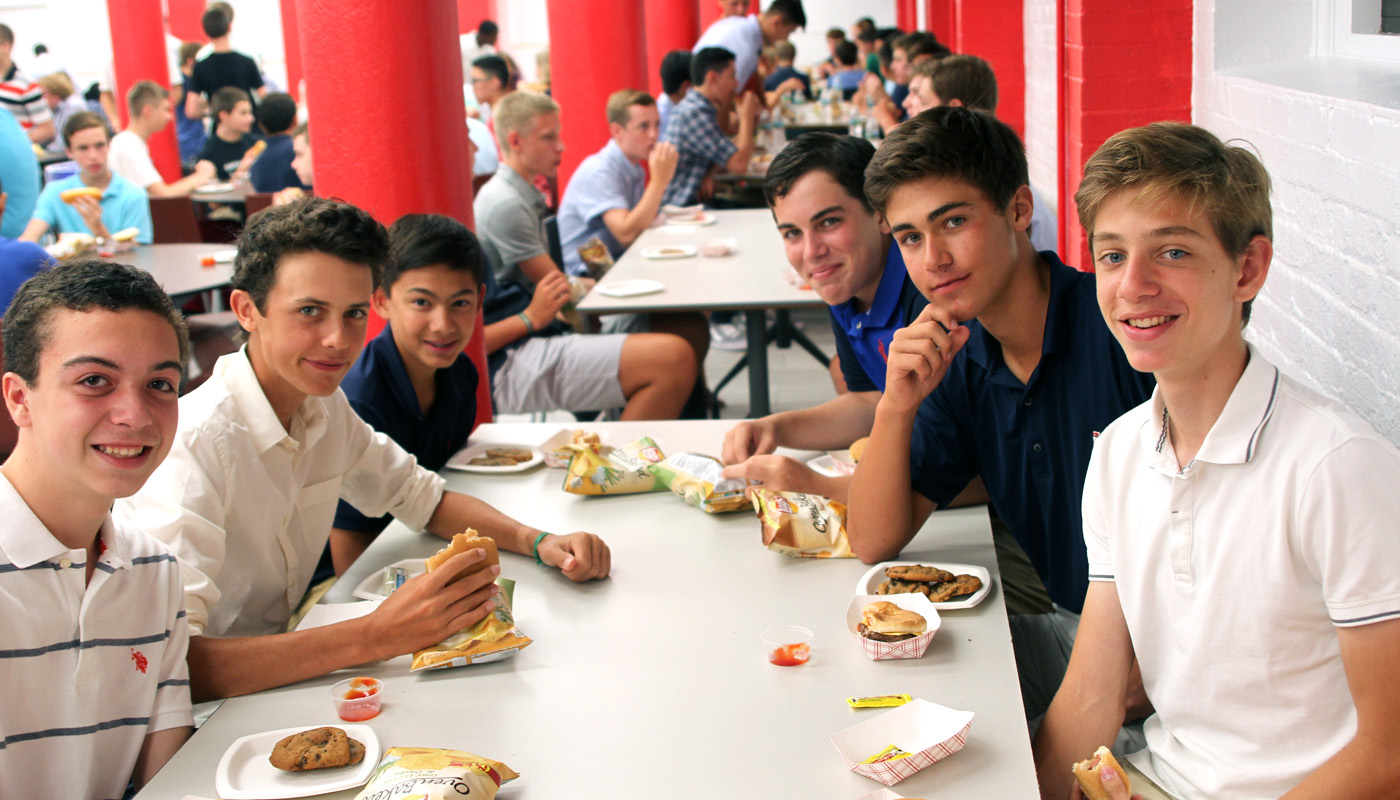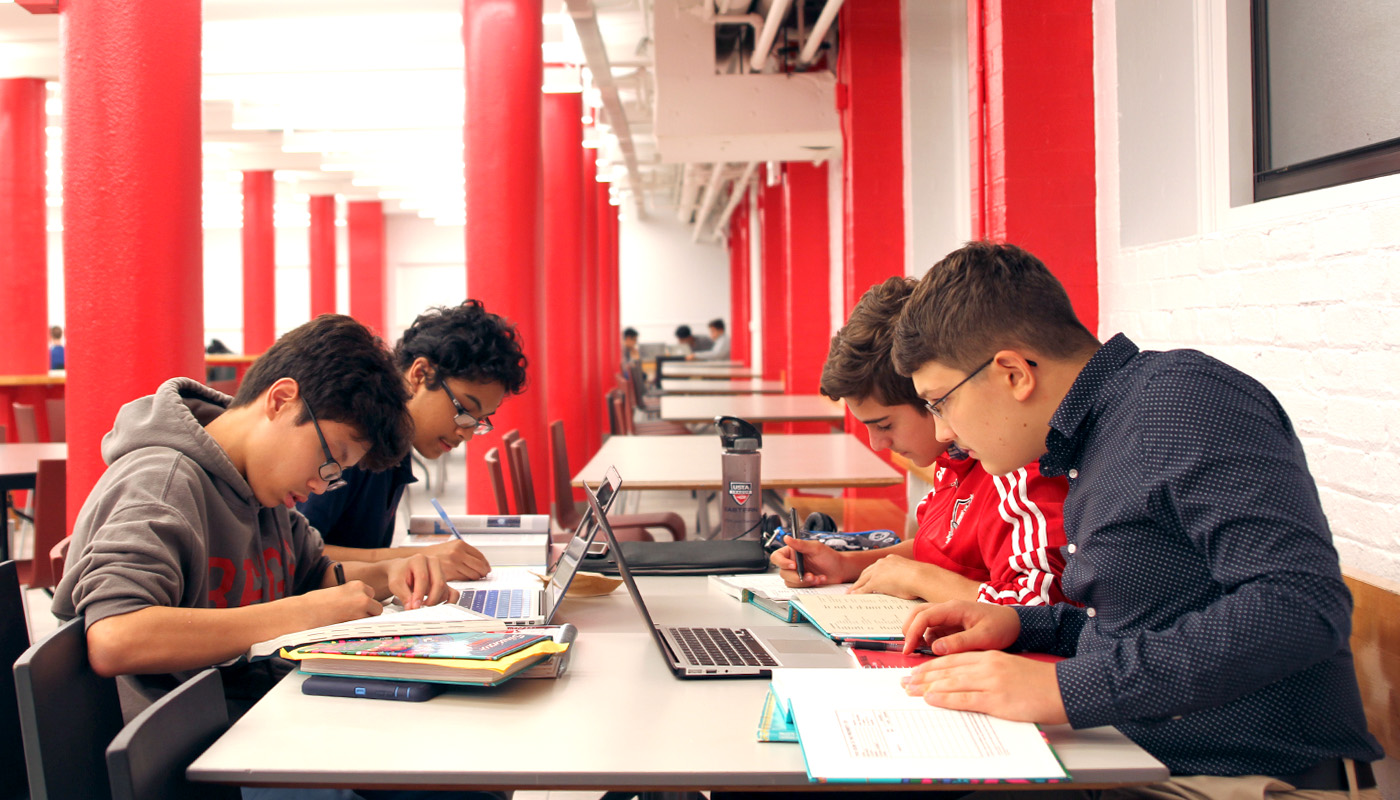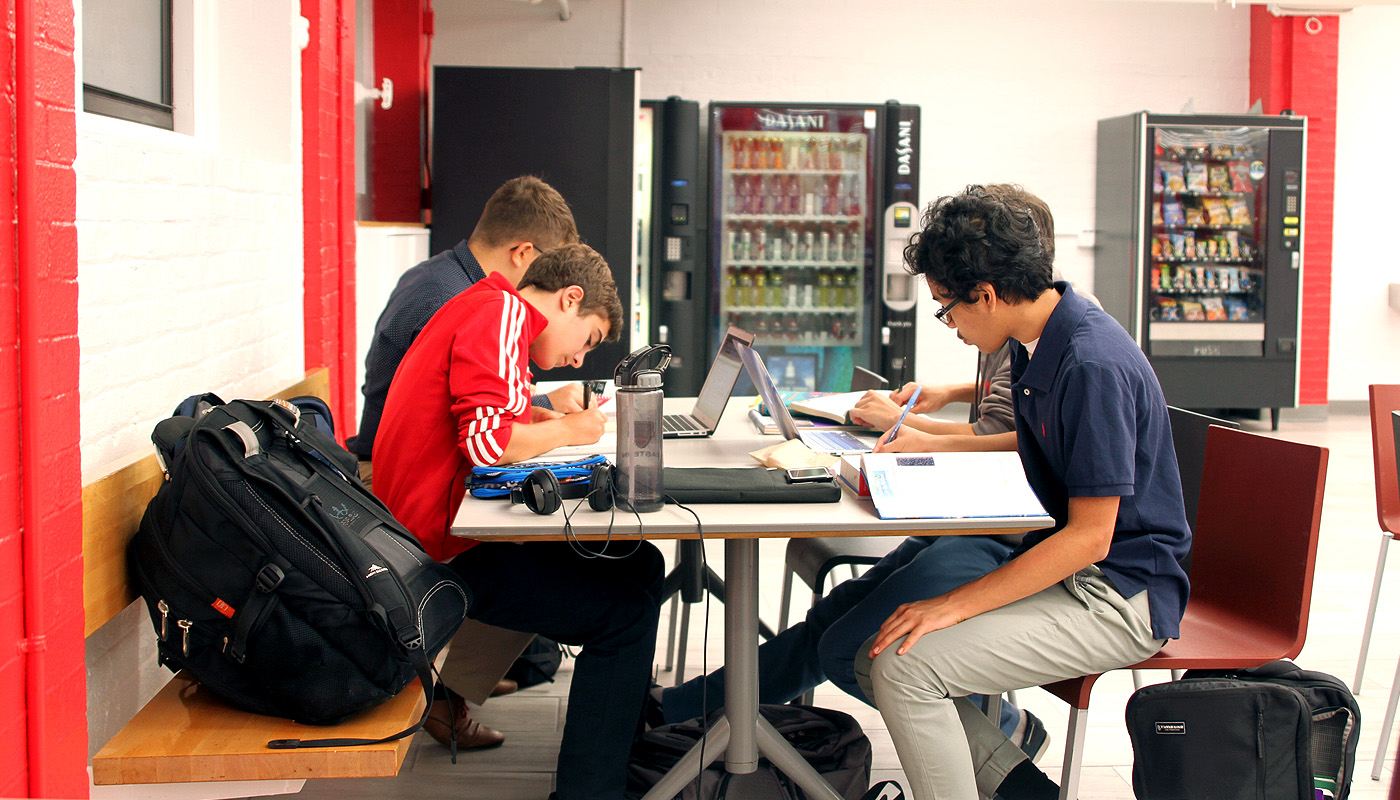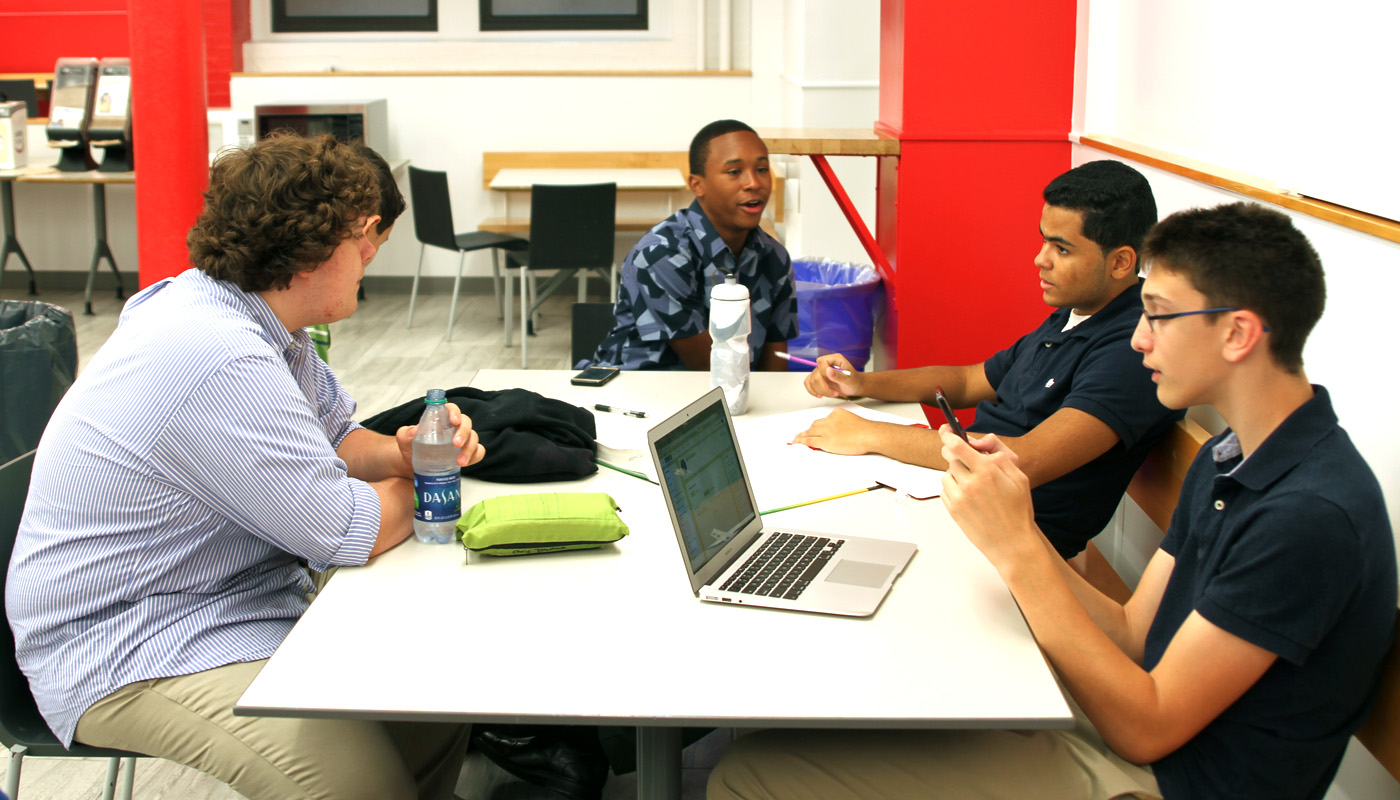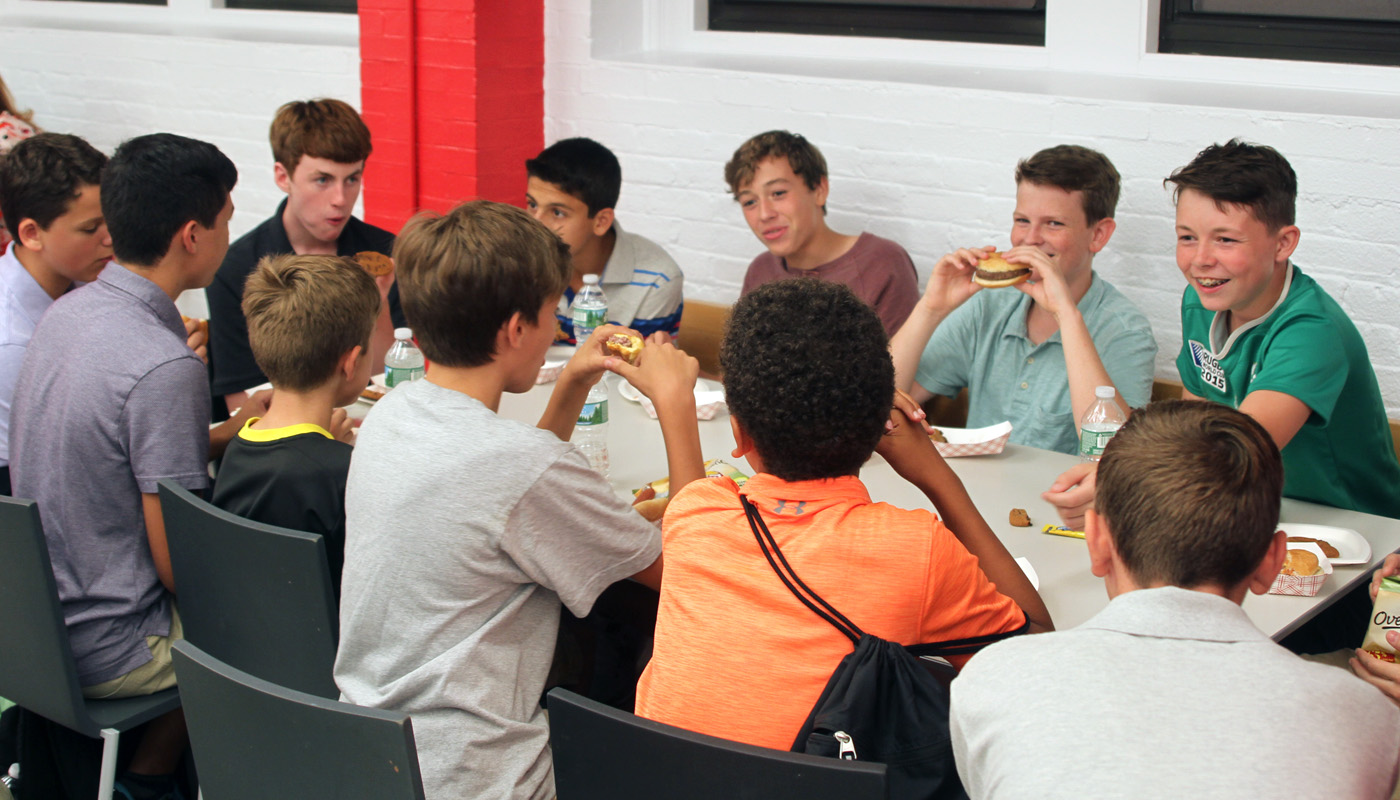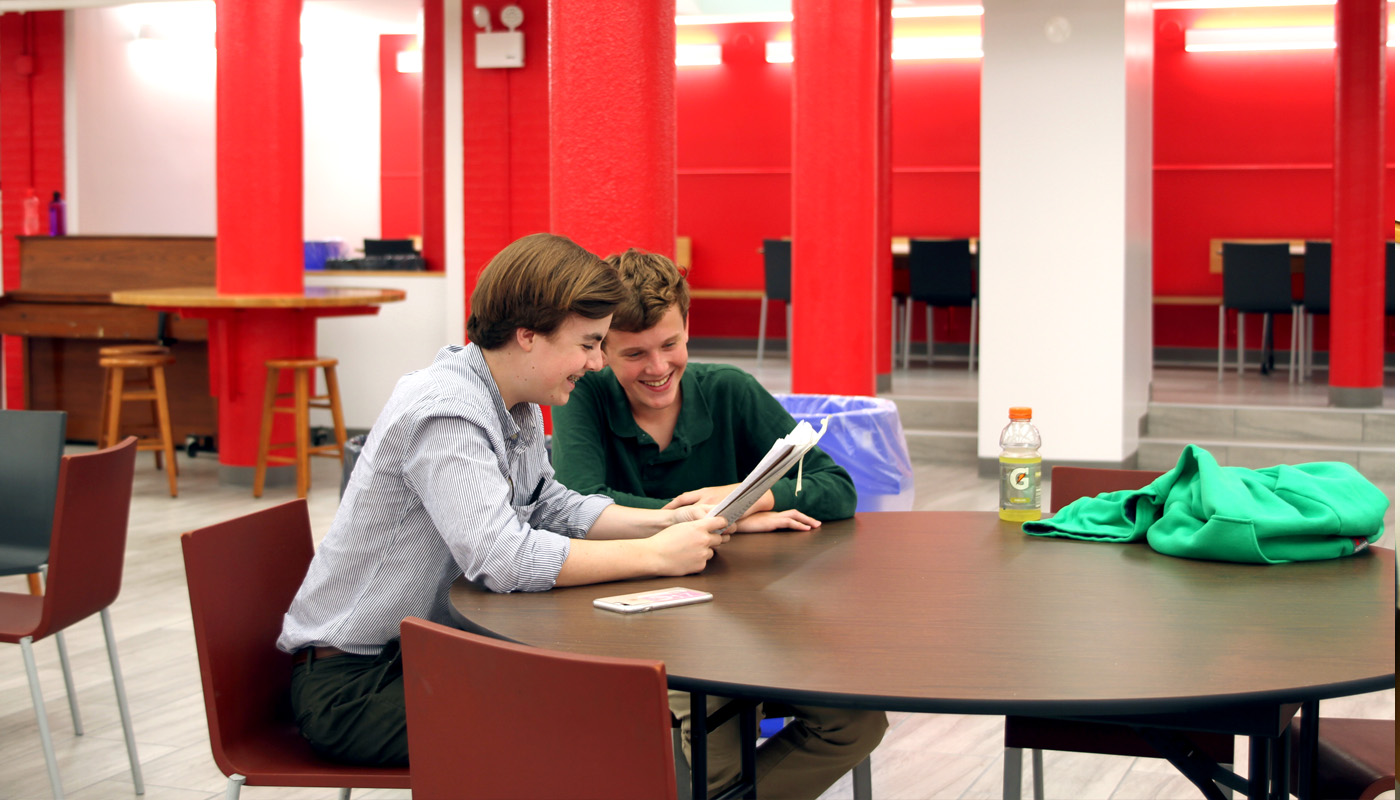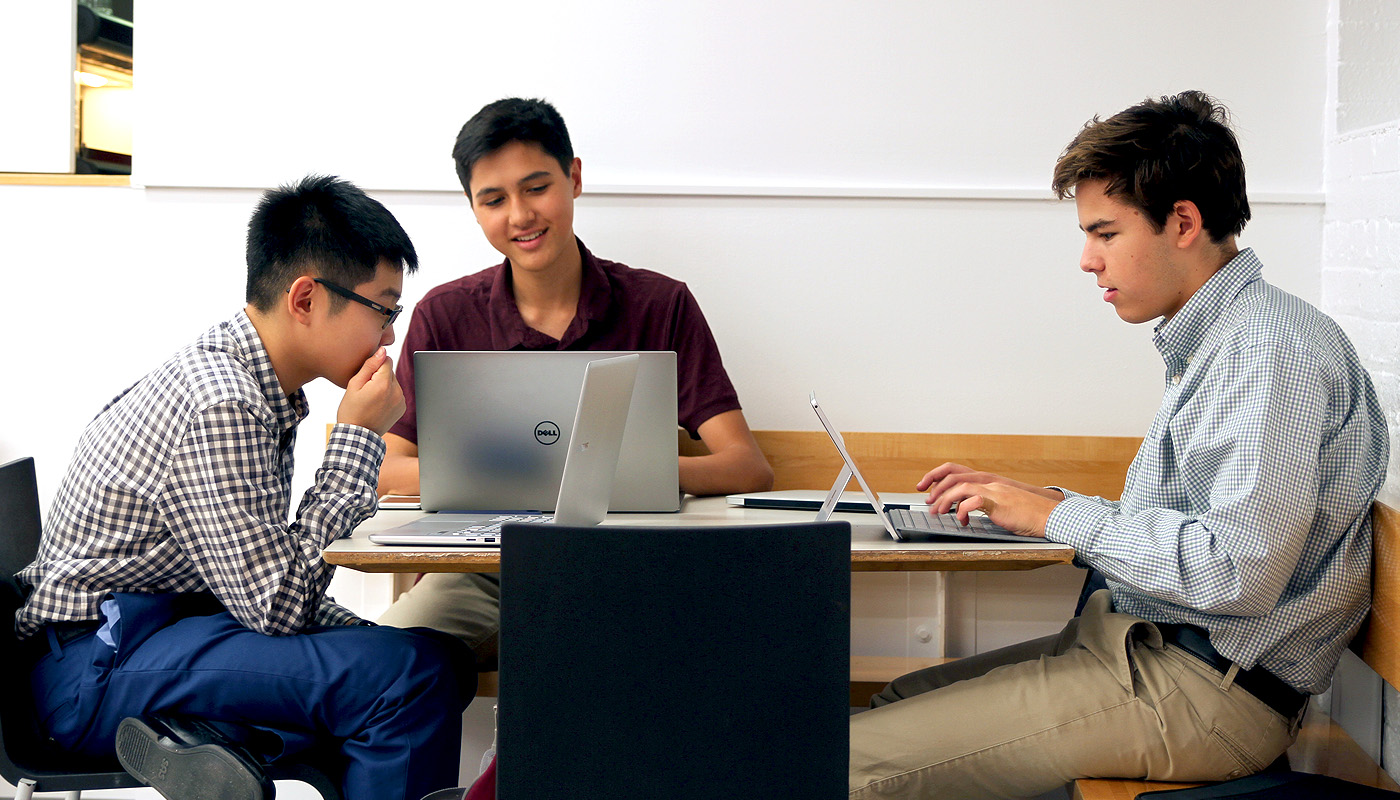 Posted: 9/12/17