SNL's Colin Jost '00 Entertains at 2017 President's Dinner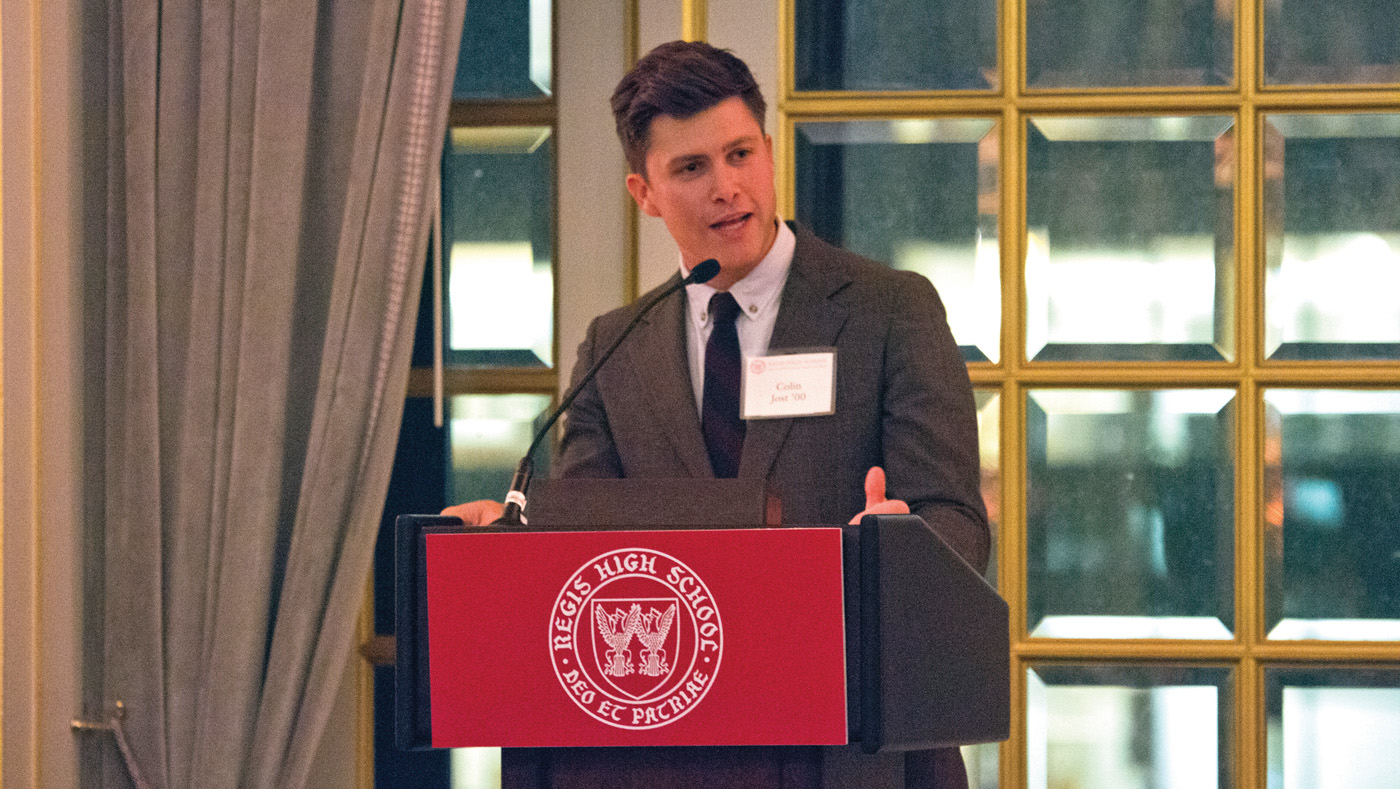 This year's President's Dinner, held on May 25 at the St. Regis Hotel, featured a lively presentation by Colin Jost '00.
"I honestly think the funniest people I've met in my life are people I went to Regis with," remarked Jost. "They are the people that informed my sensibility, and they are the only reason I am doing comedy now. They were very funny and I tried to keep up with them."
Jost recently concluded his fourth season of "SNL" as co-anchor of "Weekend Update". He has been a writer at SNL since 2005 and served as co-head writer for three years. He also wrote and starred in the Paramount/Netflix film "Staten Island Summer," based on his days as a lifeguard growing up in New York.
The annual President's Dinner recognizes major donors, including those who made leadership gifts during the previous fiscal year.
Posted: 8/2/17