Mark Kindschuh '15 Rushed to Save a Life During London Terrorist Attack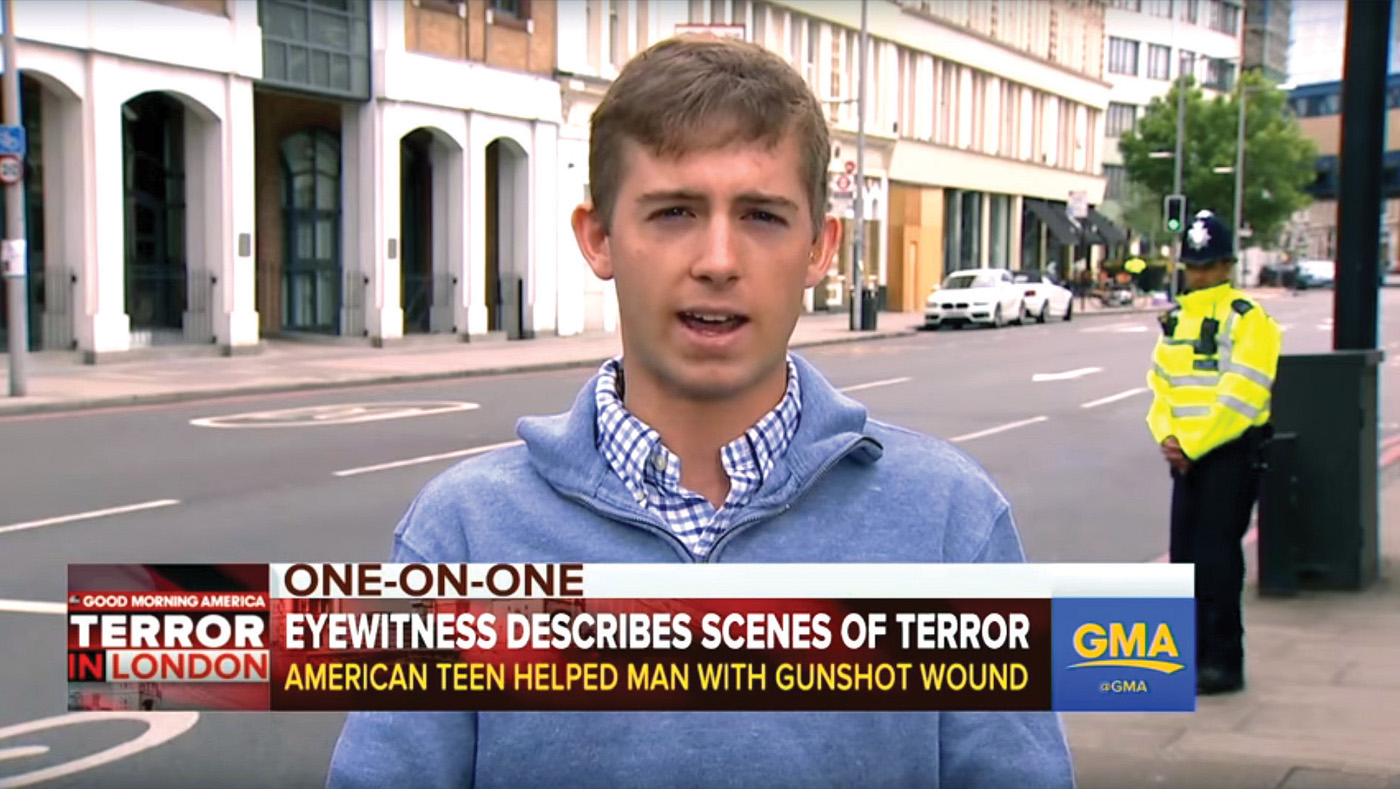 Mark Kindschuh '15 was in London's Borough Market the night of June 3. When terrorists stormed in, he stayed to save a life. According to ABC News, Kindschuh was inside a bar in Borough Market with friends when a terrorist with a knife went on a stabbing spree. With bullets flying outside, he wrapped his belt around a badly wounded man's head to slow the bleeding.
Kindschuh, who grew up in Bay Ridge, spent his summers as a life guard at Breezy Point and has been trained in emergency rescue. Kindschuh was honored for his bravery at Brooklyn Borough Hall on July 10 in a ceremony hosted by Borough President Eric Adams.
Posted: 8/1/17