Rev. Arthur C. Bender, SJ '67 to Receive Deo et Patriae Award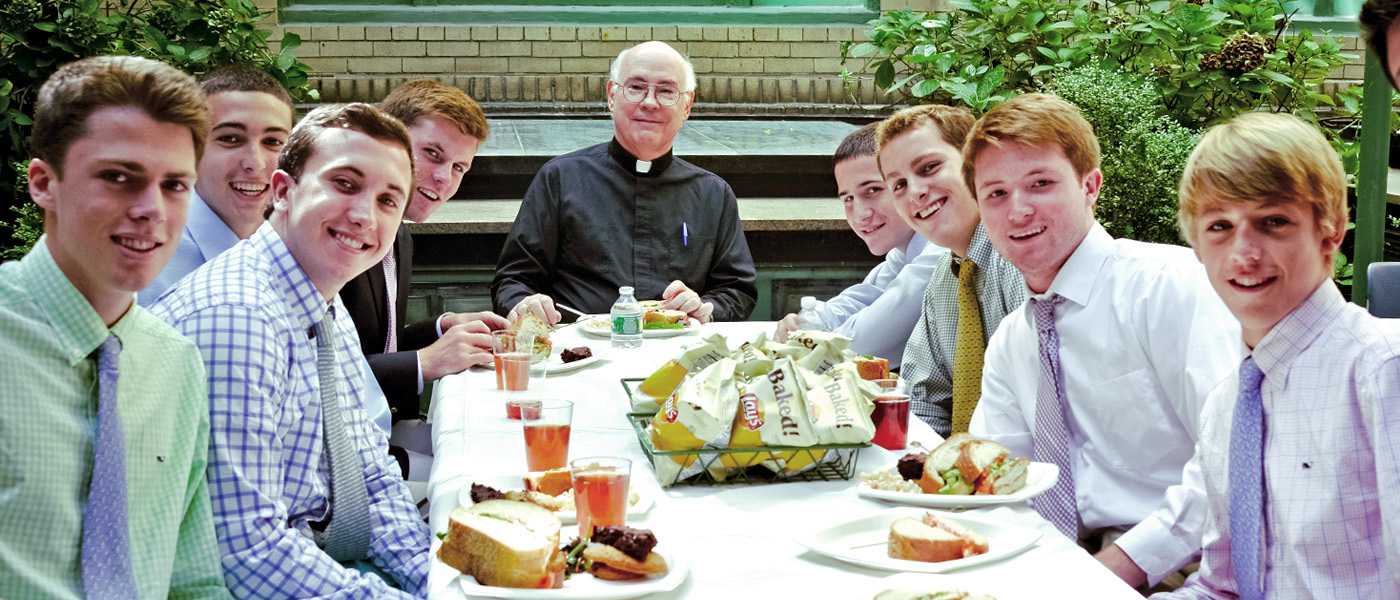 Rev. Arthur C. Bender, SJ '67, longtime History Department faculty member, has been named the 2017 recipient of the Deo et Patriae Award. The announcement was made on Saturday, June 17 during the class of 1967's 50th reunion.
Established in 1981, The Deo et Patriae Award is presented to a person who has served Regis and the community in a distinguished capacity during the course of his/her life. The award is celebrated annually each fall at the Deo et Patriae reception, which recognizes supporters of Regis High School at the Order of the Owl level.
Born and raised in Bayonne, NJ, and graduating from Regis in June 1967, Fr. Bender entered the Society of Jesus in July of that same year. He was ordained to the priesthood on June 10, 1978.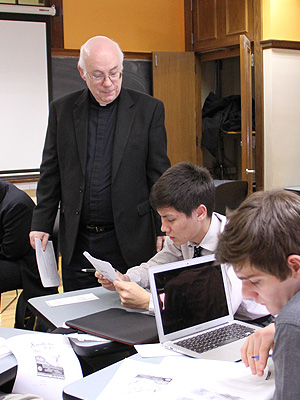 Fr. Bender spent the 1979-80 academic year at Regis teaching Latin and moderating both the Track team and The Crow (the journal of opinion). After a brief stint of additional graduate studies, he was assigned to St. Peter's Prep in Jersey City, which also included two years as Assistant Director of Novices at the novitiate.
After enjoying a sabbatical during the academic year 1990-91, Fr. Bender was assigned back to Regis to teach History, where he has served as an integral member of the faculty ever since. He has taught freshman, sophomore, and senior history classes, and occasionally a class in Latin and Theology. He has been co-moderating The Owl for a number of years and served for a time as the Rector of the Jesuit community.
"Fr. Bender is one of the most respected members of the faculty—respected both by the students and his peers," said Fr. Daniel Lahart, SJ, President of Regis, upon announcing Fr. Bender as the next recipient of the Deo et Patriae award.
"He has limitless energy and great love for Regis. He goes to all sorts of events for students and for alumni. He knows this place better than just about anyone, and it is better because of his presence. It is an honor to serve here with him, and this award is a small act of recognition for him in this his 50th reunion year."
Alumni and friends interested in attending the Deo et Patriae reception can still receive an invitation by joining the Order of the Owl before the close of the 2017 Annual Fund on June 30.
For more information, contact the Office of Development at (212) 288-1142 or giving@regis.org. Donations can be made online at regis.org/give.
Posted: 6/22/17