Students Research Marine Life in Belize Waters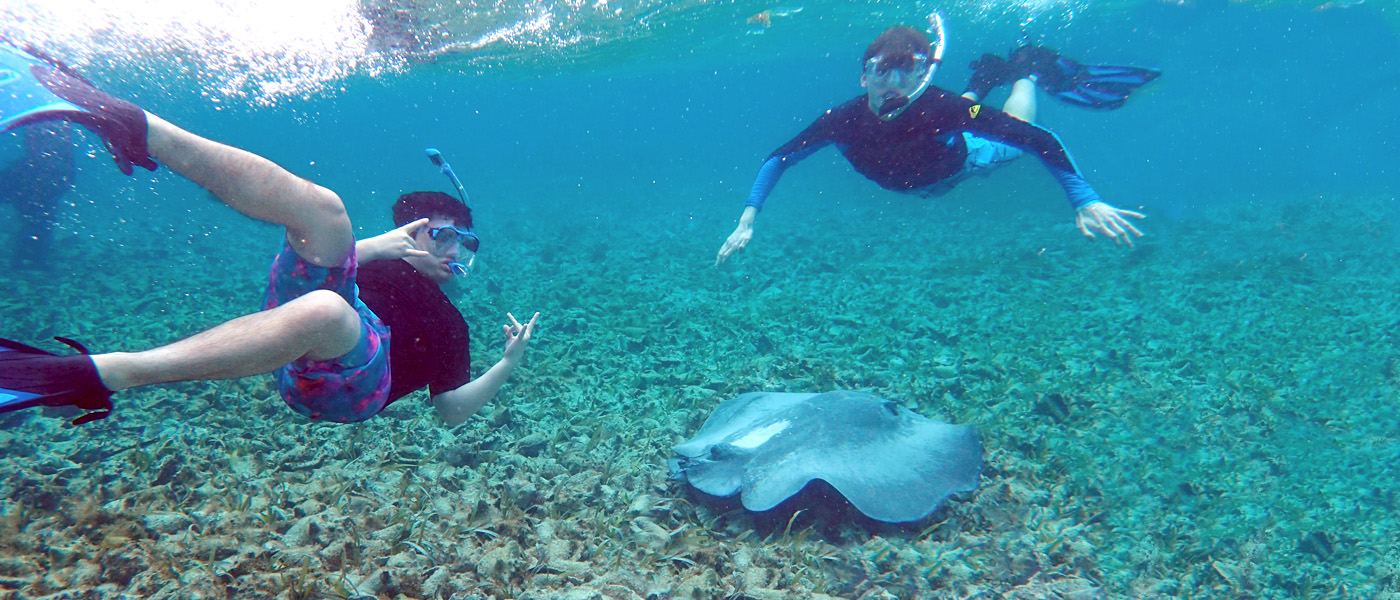 All students appreciate time off from school, but one group enjoyed an "un-Belize-able" experience this spring. Twenty-five Regians joined three faculty members—Dr. Carew, Mr. Gallagher '08, and Mr. Simon '05—on a journey to San Pedro, Ambergris Caye, Belize and spent the week studying diverse wildlife while immersed in the world's best-preserved coral reefs.
The group stayed at Marine TREC (Tropical Research and Education Center), a school run by Dr. Ken Mattes. Dr. Mattes, a marine biologist and friend of Dr. Carew, has hosted student groups at TREC since its inception in 1994. The organization provides high school and college students with opportunities for hands-on research of the Belizean marine life.
Excursions to each snorkeling site were made on TREC's trusty trimaran, an unassuming boat ironically named The Goliath. During the sometimes long boat rides to each location, students discussed the largest problems facing the coral reef: fishermen who deplete the reef of vital components of the ecosystem, changing temperatures and currents that upend traditional habitats, and the ubiquitous sargassum seaweed that stymies the growth of plankton, the foundation of the reef food chain.
The Regians made ample use of technology to document their experiences; many students arrived in San Pedro equipped with GoPros and underwater cameras to capture these foreign environments. More daring students tested their swimming abilities and lung capacities in underwater challenges, and the boldest of the group dove into a swirling mass of feeding nurse sharks. Back on the boat, sunscreen, peanut butter and jelly sandwiches, and TRECs famous homemade bean dip helped the guys prepare for subsequent dives--and allowed us to avoid (for the most part) any serious consequences from the unforgiving equatorial sun.
The seven-day trip also included a visit to the Mayan ruins at Altun Ha, an important religious and political site for over 2,500 years, adding a historical dimension to our experience. Despite a frantic voyage home—which included a cancelled flight which left the group stranded for nearly 24 hours—the students clearly appreciated the opportunity to engage their scientific interests while experiencing another culture.
"The trip served as a learning and growing experience for me on so many levels," said Matthew Becue '17 while reflecting on the experience.
"The ability to experience and study first-hand an ecosystem so diverse and complex as the coral reef, as well as learn and see the many problems it faces, was fascinating. The opportunity to visit a foreign country, learn about its people, and gain exposure to another culture was also extremely valuable. And the chance to travel and spend time with friends and teachers in a setting outside Regis and gain a better knowledge and appreciation for them was priceless to me."
Mr. Sean Gallagher '08 and Mr. Xavier Simon '05 contributed to this news story.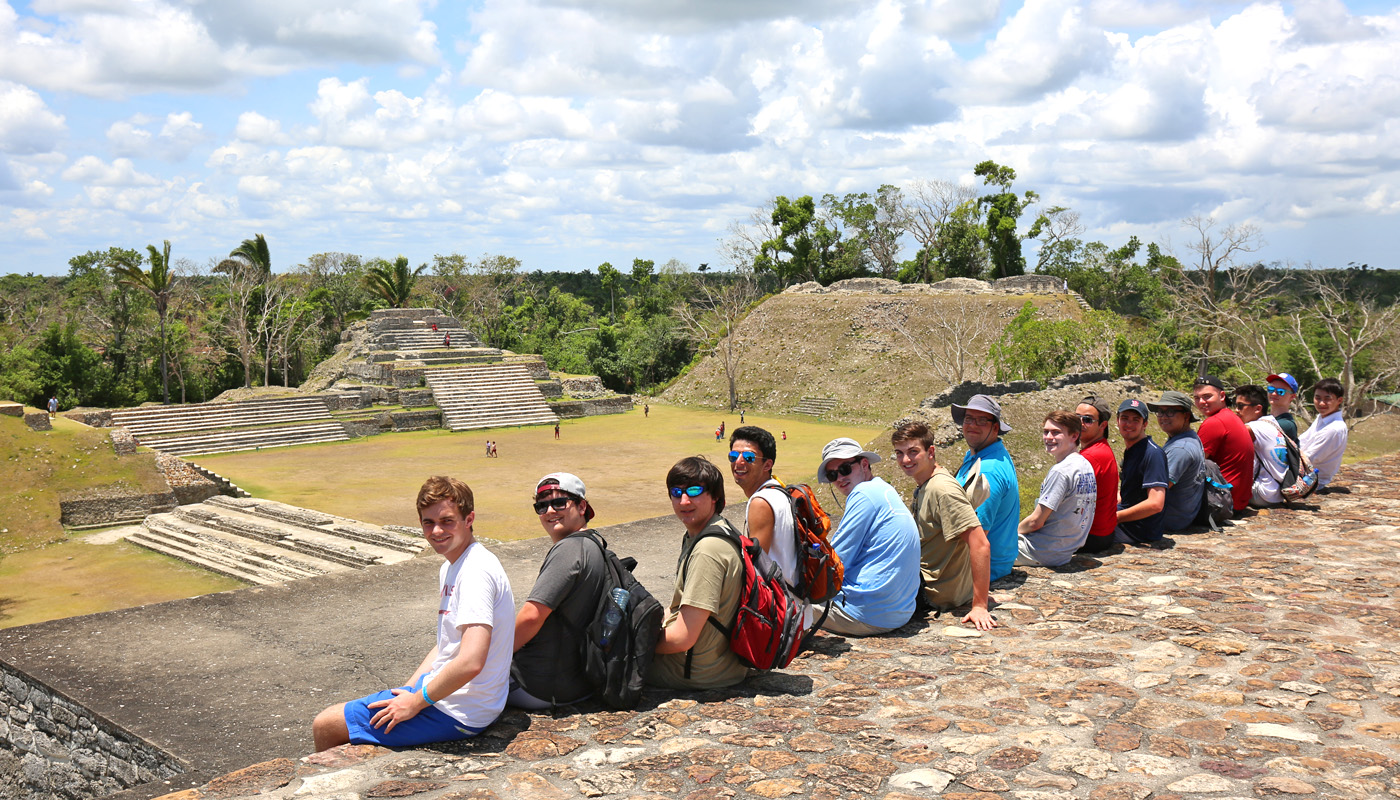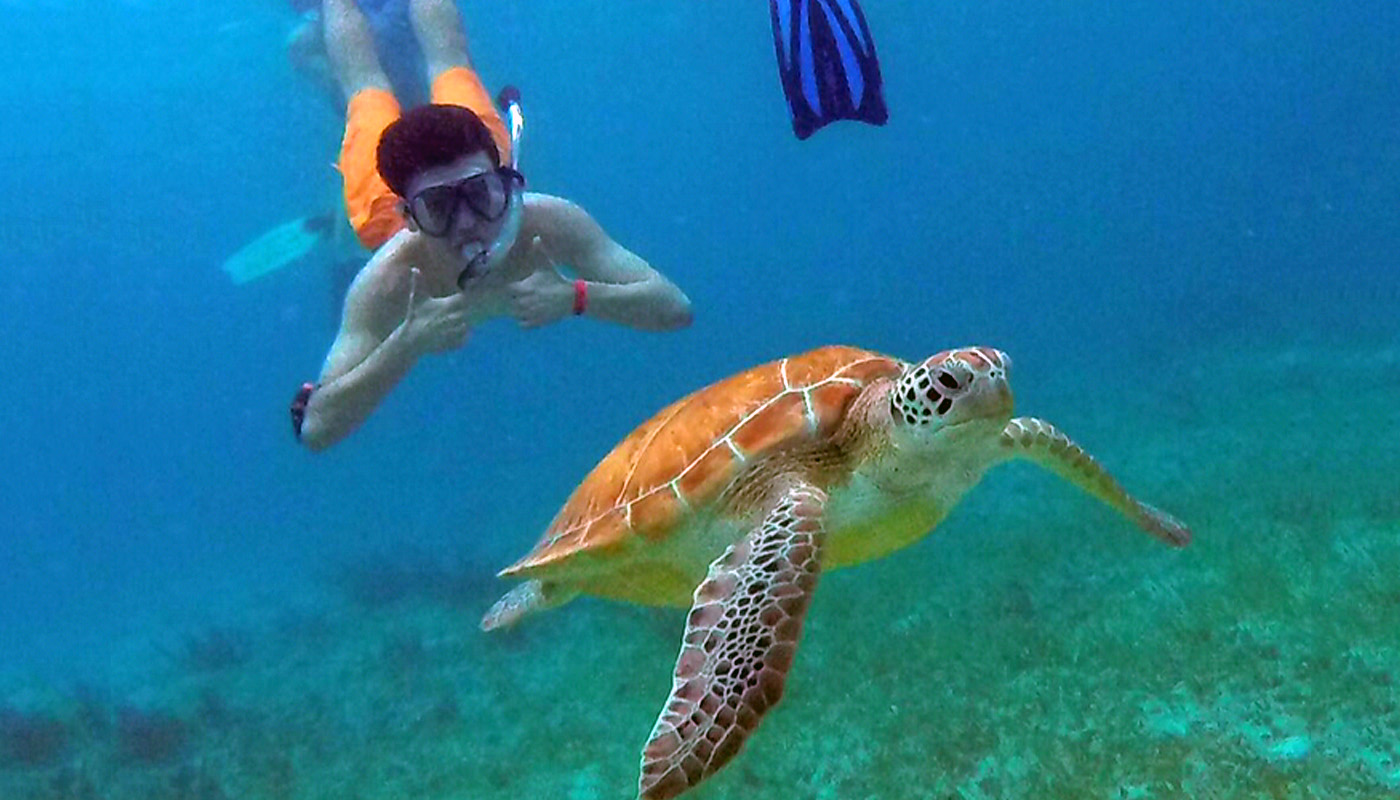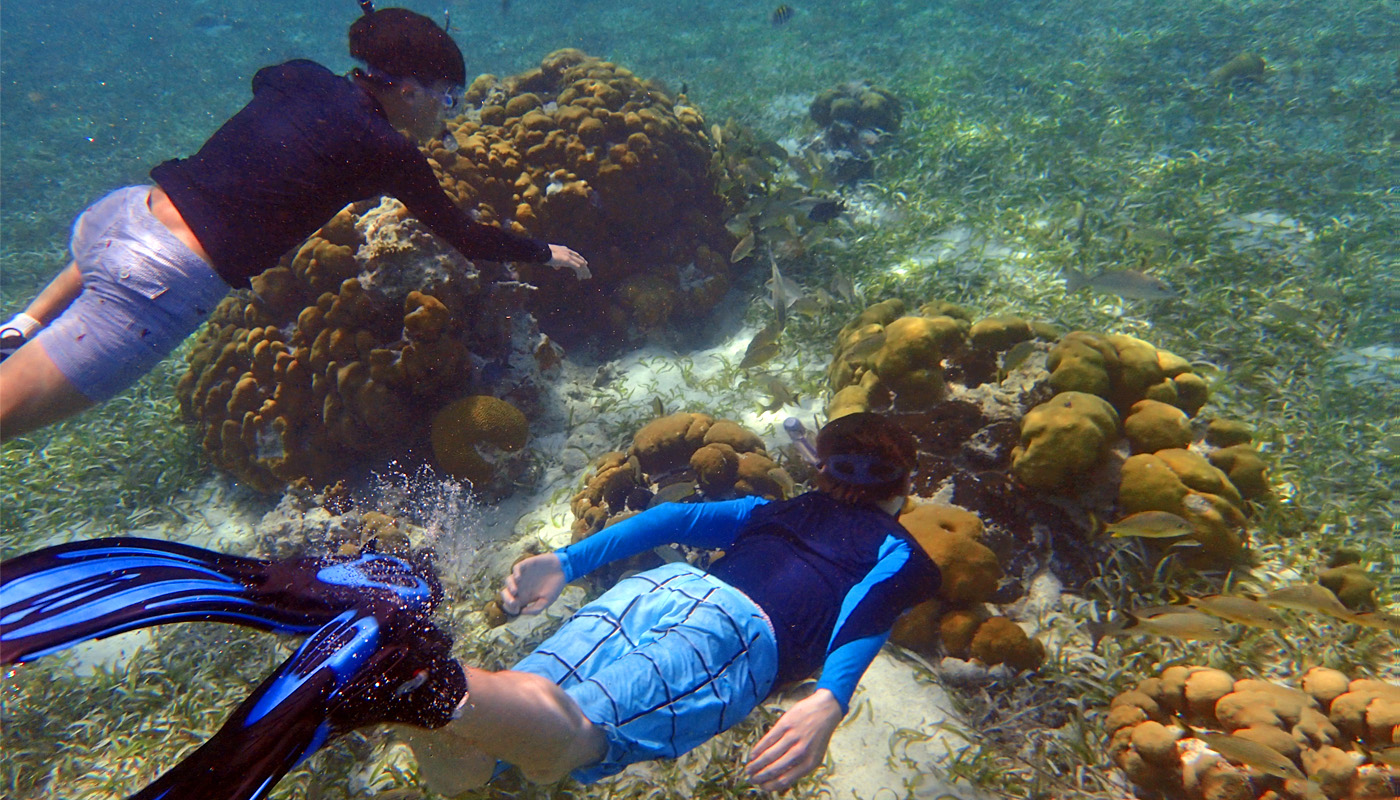 Posted: 6/7/17