Celebrating Generous Lives:
In Your Own Words


Help us showcase our Generous Lives! Submit a short description of your honoree to communications@regis.org. Below is a small sampling of recent submissions.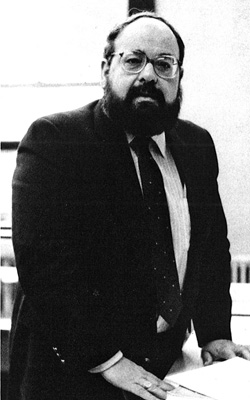 "When I entered Regis, I was a 5-foot-nothing, 99-pound nerd from the Bronx. I was overwhelmed with the 6 Train, the crowded cafeteria, and JUG. But they were nothing in comparison to the most intimidating element of my transition to high school—the bearded man who taught European history, Mr. Robert Sabatelli †.
In the first month of class, Mr. Sabatelli asked a fellow student, "Do I scare you?" To which the student bluntly replied, "Yes." This was not only a truthful answer, but more importantly—and as far as Mr. Sabatelli was concerned—the correct one. For, indeed, Mr. Sabatelli was scary. He would gather us in a circle, lean forward in his chair, point his text book at us and challenge almost every comment we made.
As we plowed through a millenium of European history with "Sabu" at the helm, his insights were always delivered with flare and panache. These included his summation of the Holy Roman Empire: "It was neither Holy, nor Roman, nor an Empire", and his commentary on the over the top lifestyle of Louis the XIV: "Gentlemen, it's good to be the king."
(Pictured: Mr. Robert Sabatelli, who taught History at Regis from Fall 1967 through Spring 1996.)
While his intellect was amazing, his greatest strength as a teacher was that he treated a bunch of high school students as intellectual equals. When—after a few months of sheepiness—I finally held my own in a mano-a-mano exchange with him, I could see a smile of satisfaction grow on his face. What I realized was that Mr. Sabatelli wasn't looking for me to give the right answer, he was looking for me to have strength in my convictions. The High Honors I received from him is still one of the proudest achievements of my life.
My senior yearbook quote was from Mr. Sabatelli: "Gentlemen, he who highlights everything highlights nothing." As a student I found it humorous, but as an adult I find it sums up Mr. Sabatelli perfectly: that moments of truth, honesty, and insight require one to look past the obvious—past the surface—and to impose your own point of view on the world. Thank you, Mr. Sabatelli, for teaching me that lesson."
—Marco Ricci '89

"My son, Dan De Luca '98, M.S. Ed., CRC, is a generous life I would like to honor. Dan is a Senior Vocational Evaluator at Abilities, Inc. at the Viscardi Center, whose slogan is, "transforming the lives of people with disabilities." In Dan's role as Senior Evaluator, he exemplifies a generous spirit with the time and caring concern as he evaluates people with disabilities. This is done to determine appropriate level of training and employment. Dan shows the same generosity of spirit in his supervision of employees, as well. At home, Dan is a loving husband and dad, truly celebrating a generous life. Socially, he is known for his huge monthly pasta parties, where all are invited, showing how he celebrates a generous life in all aspects of living!"
— Kathleen De Luca P'98

"Sr. Joanna Ohlandt, CSJ recently celebrated the 70th anniversary of her entrance into the Congregation of St. Joseph, and is a generous life worth celebrating. Entering the order immediately following high school graduation and after pronouncing her final vows, she was assigned as an elementary school teacher and served in parishes in Brooklyn and Queens for a decade. As the 1960's dawned, she was assigned to serve as a high school teacher in Puerto Rico where she remained for 17 years. There, having only a rudimentary knowledge of Spanish and with the help of the students and her own willingness to learn the language, she persevered and became proficient in it, eventually being appointed the high school principal. At the age of 47, with her assignment in Puerto Rico completed, Sr. Joanna volunteered as a missionary to poor rural areas in Columbia where she remained for 4 years before returning to the order's mother house in Brentwood, L.I. She was assigned responsibility for Maria Regina, a nursing facility for elderly and infirm Josephite sisters. Thereafter, she accepted responsibility for a food pantry in a Patchogue parish where she remained active until her retirement several years ago at age 78. Sr. Joanna Ohlandt has spent her entire life in support of young children, teenagers, the elderly and the needy—truly, a woman for others."
— Michael J. O'Connor '50, P'84
Posted: 4/25/16