Christmas Season in Full Swing at Annual Tree Lighting Ceremony
On December 4th, students and families gathered at Regis for the annual Christmas Tree lighting, celebrating the season of Advent and giving thanks as the 2015 year draws to a close. The evening began in the Regis Chapel with readings and reflections.
"Tonight, as we join together in celebration, I ask that we give thanks for the blessings we've received this year," said David Grunner '05, English Teacher and moderator of Student Government, while addressing the crowd gathered at the start of the ceremony.
"But perhaps, more importantly, I urge us to renew our commitment to bringing about a world of justice, compassion, and love, to living lives of discernment, generosity and service, doing our best, always, to invest the world with just a little more light, a little more hope. Gathered together here at Regis, in our little corner of the world, we are, after all, sons and daughters for others."
Vince Peterson, Regis Music Director, orchestrated a variety of musical pieces throughout the evening, including songs by a student brass ensemble and the recently formed Regis Glee Club.
All who were gathered in the chapel held a candle, and a flame from the Advent wreath was passed on to light the way as the congregation made its way to the Regis Quadrangle.
Playing the accordion, Peter Doran '19 helped lead the procession outside, where Fr. Jim Croghan, S.J. offered a prayer and blessed the Regis Christmas tree. The tree lights were then officially turned on, and the Regis brass ensemble played Christmas music in celebration.
The festive atmosphere continued with Christmas carols in the Regis Auditorium, with thanks to the Parents' Club for their considerable generosity in providing hot chocolate and seasonal treats for all to enjoy.
Photographs from the evening are provided below.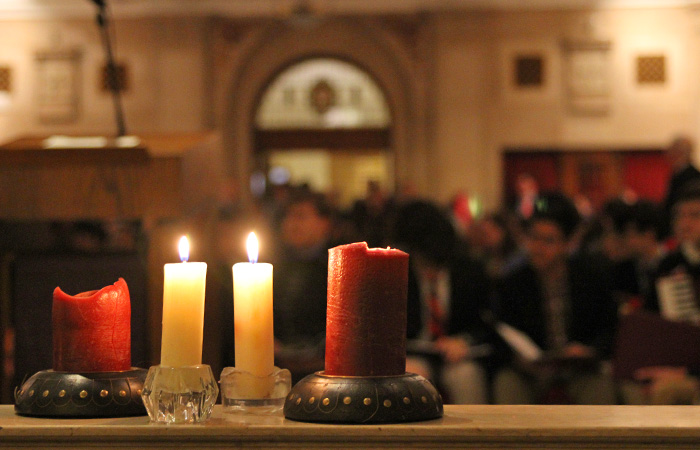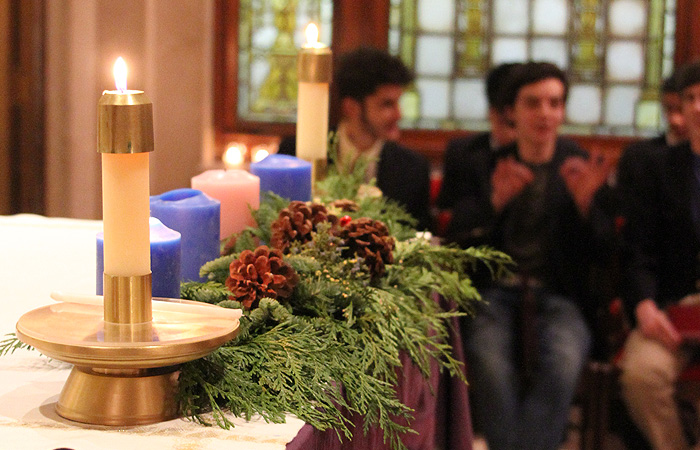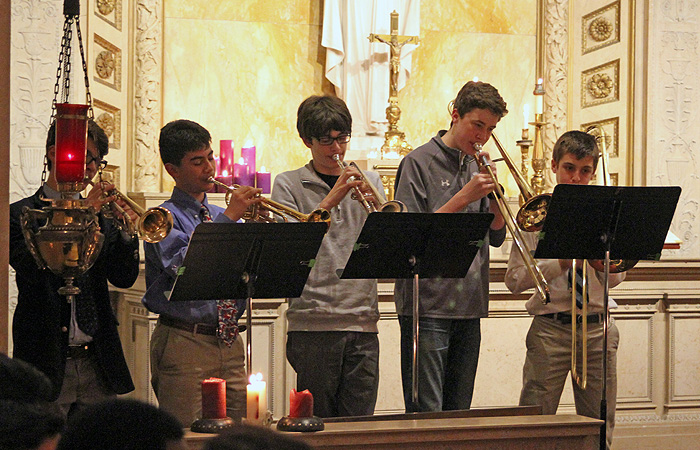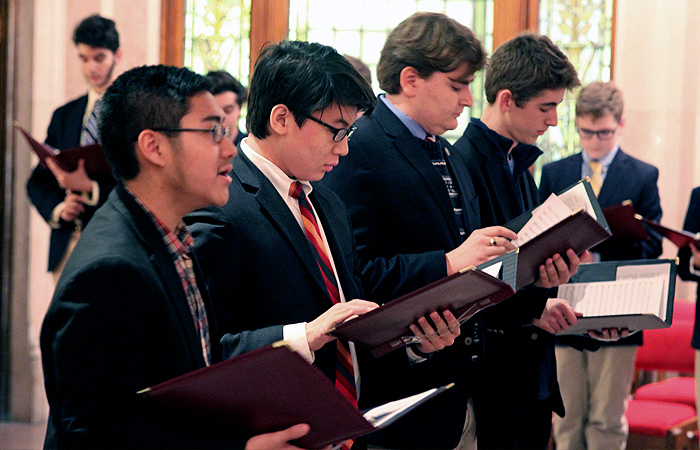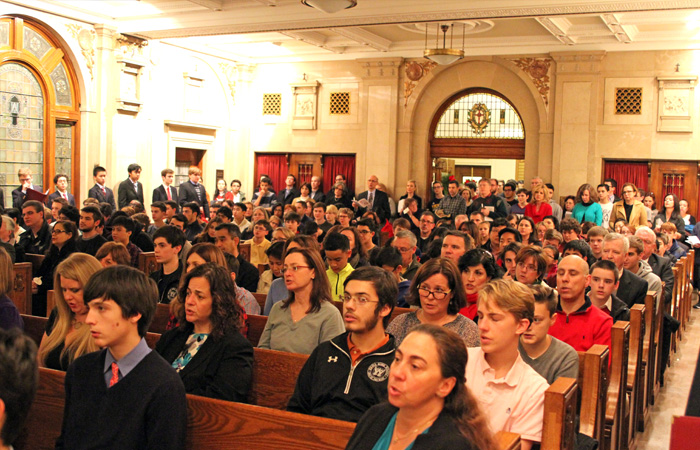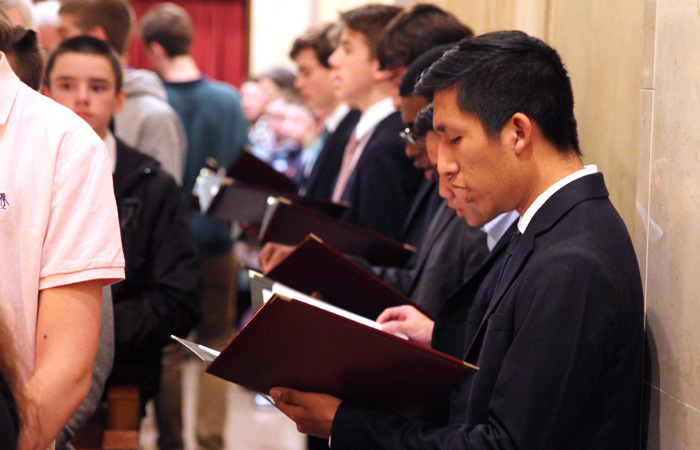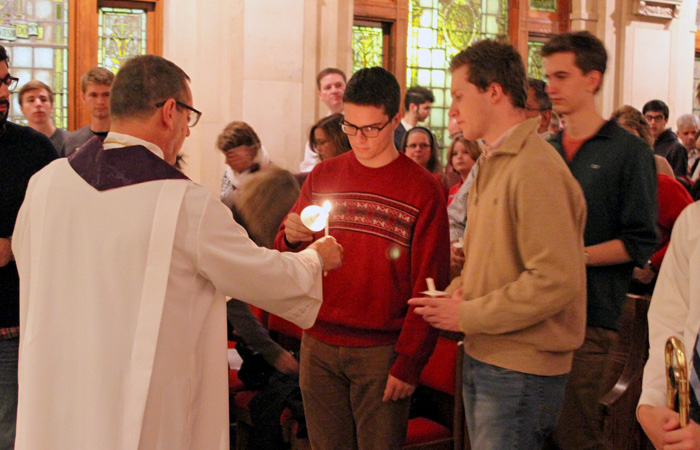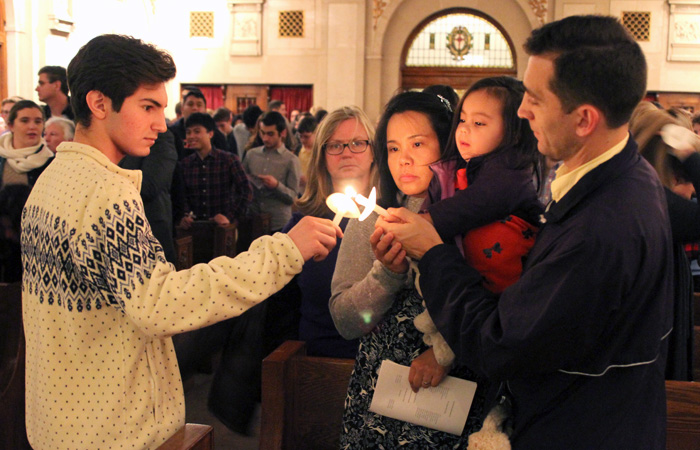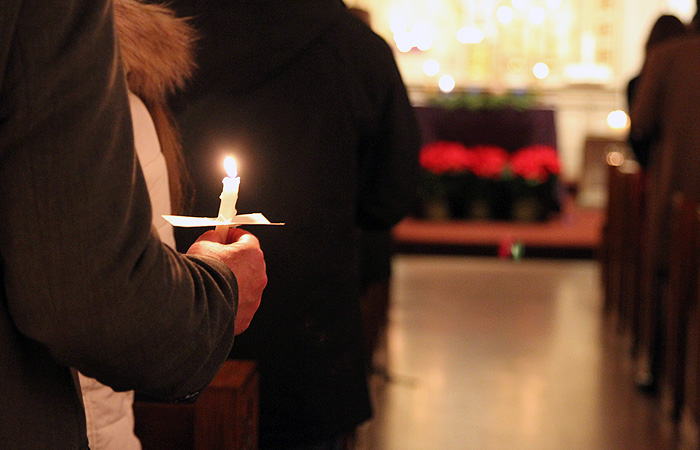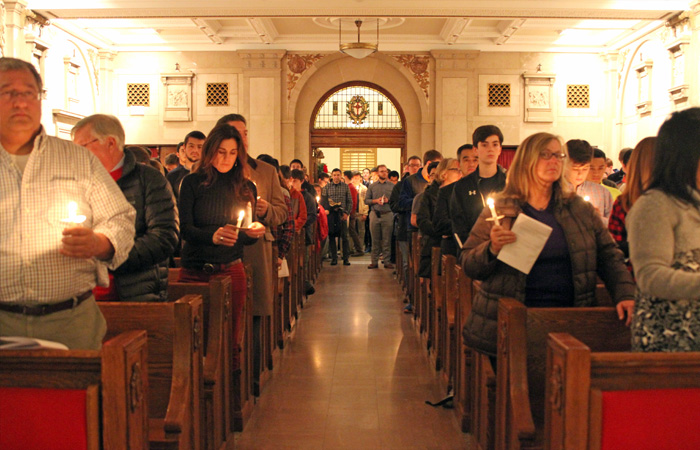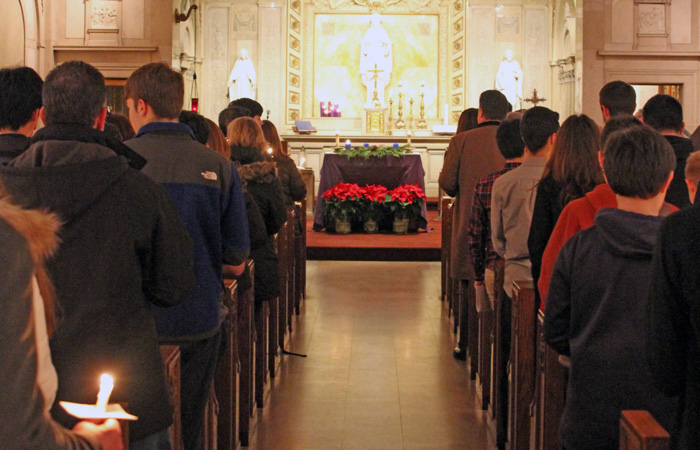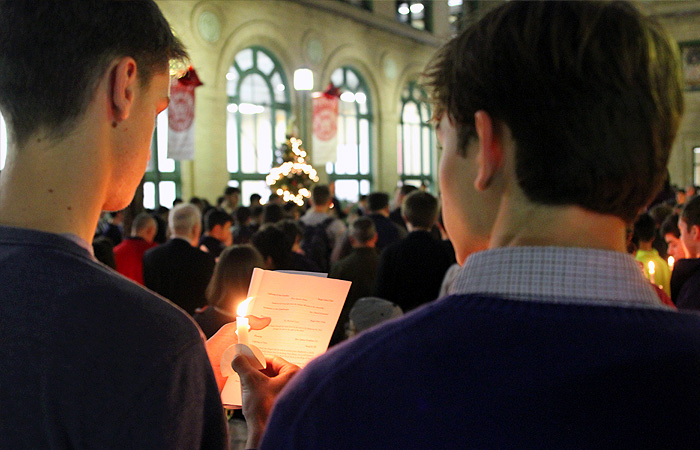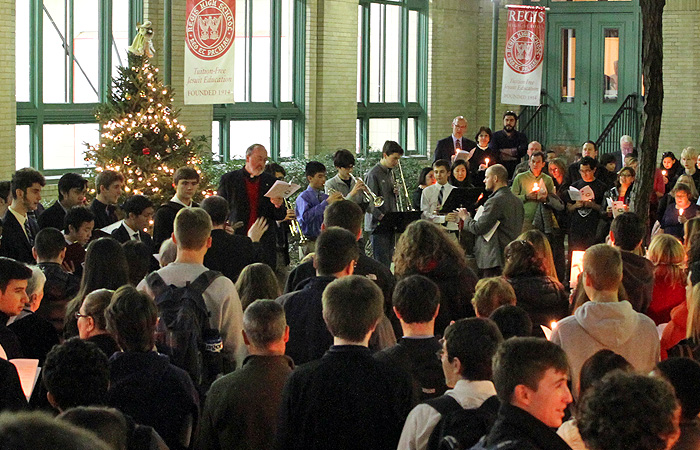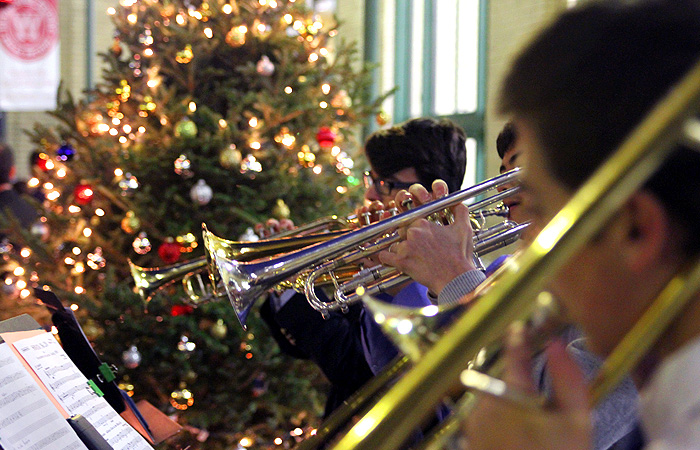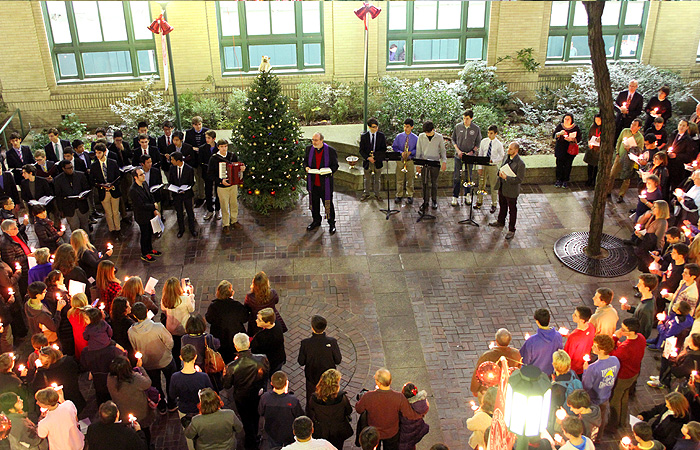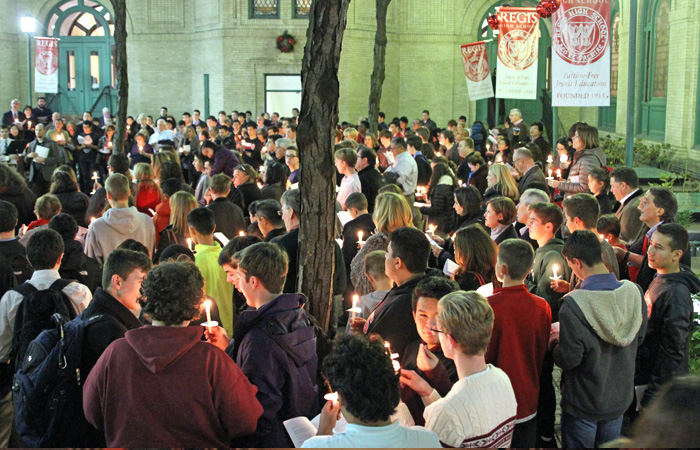 Posted: 12/10/15