Regis Volleyball Earns Fifth Consecutive City Championship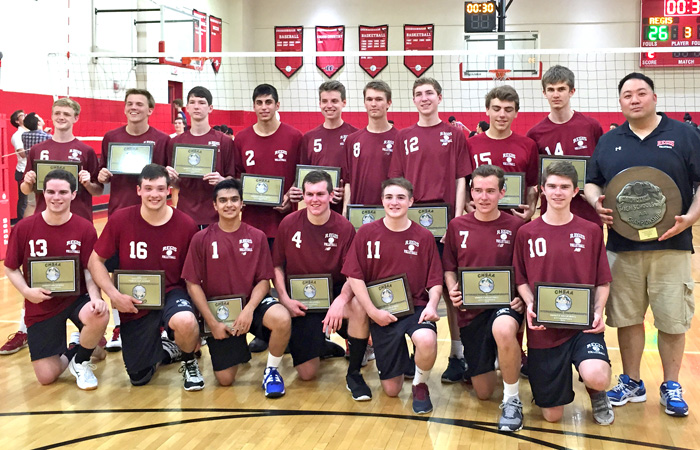 Above: The Regis High School Volleyball Team proudly displays their 2015 Championship plaques. The team finished the 2015 season undefeated and earned the fifth consecutive city title for Regis.
The Regis Volleyball team earned its fifth consecutive CHSAA Championship last night with a dominating win over St. Joseph by the Sea High School. Regis won the title match in 3 straight sets, 25-14, 25-19, and 26-24.
The championship win is also the sixth in the past seven years under the leadership of Alex Chan, who has now completed 13 years as Head Coach of the Regis Volleyball team.
The volleyball squad entered the 2015 the season ranked #3 by MSG Varsity among all volleyball teams in New York City. Although several league opponents were fierce competitors—games against Fordham Preparatory, Iona Preparatory, and St. Joseph by the Sea all needed a decisive fifth set—the team was nevertheless able to finish the regular season undefeated. The power hitting of seniors Mike Flood '15 and Michael Morrone '15, coupled with the setting and defense coverage skills of Jared D'sa '15, Ryan Conlon '15, and Kieran Talty '15 set the stage for the team's impressive regular season dominance.
"We went undefeated in my freshmen year, so going undefeated in my senior season was really important to the other captains and me, as it felt essential in order to cement our legacy," said Mike Flood '15, a four-year member of the Volleyball team.
"The team felt very confident going into the city playoffs. We knew the stakes were high for the championship, but our experience over our four years prepared us very well, because Coach Chan has always been committed to developing the next group of players. Overall I've really enjoyed being part of the team and continuing the tradition of success of Regis volleyball."
Since the league's inception in 1999, Regis has won 8 of the 17 City Championships.
Below are photographs from the 2015 City Championship game hosted by Regis High School.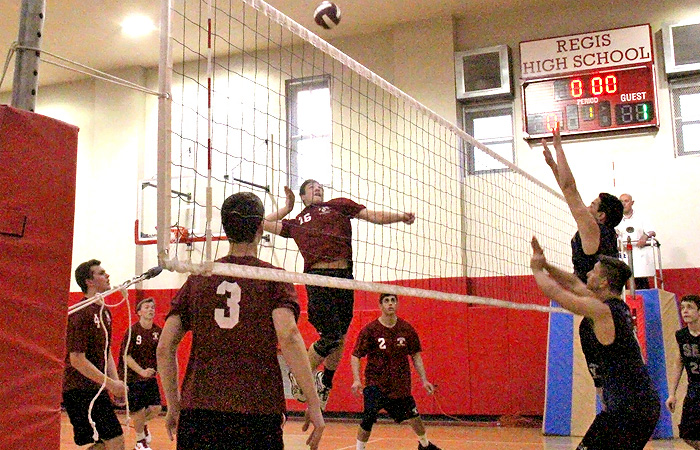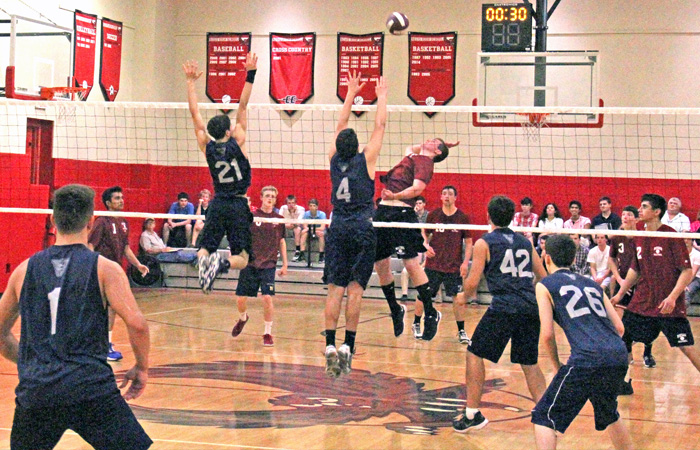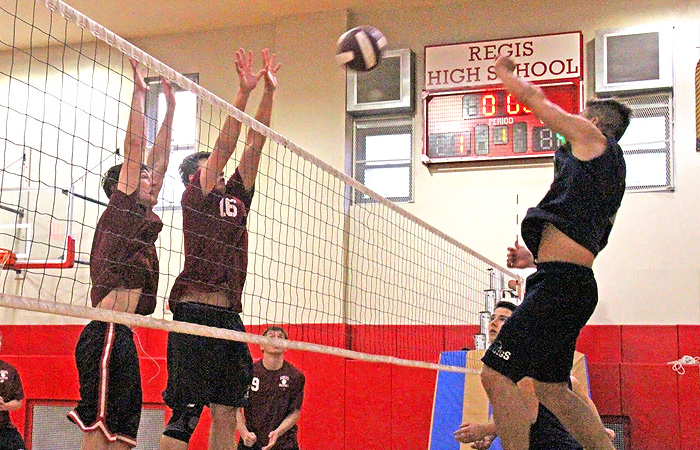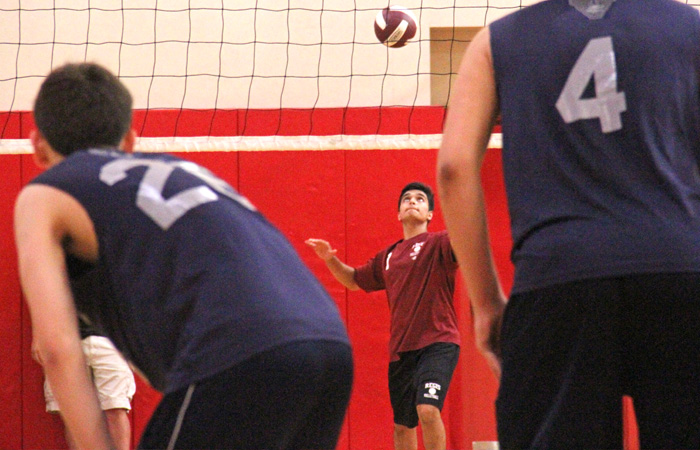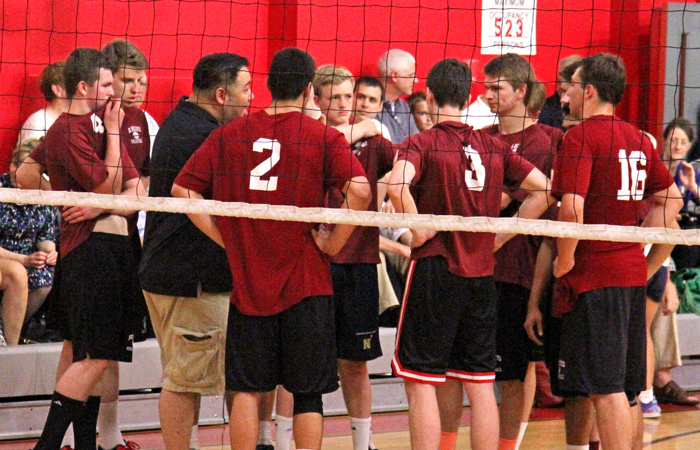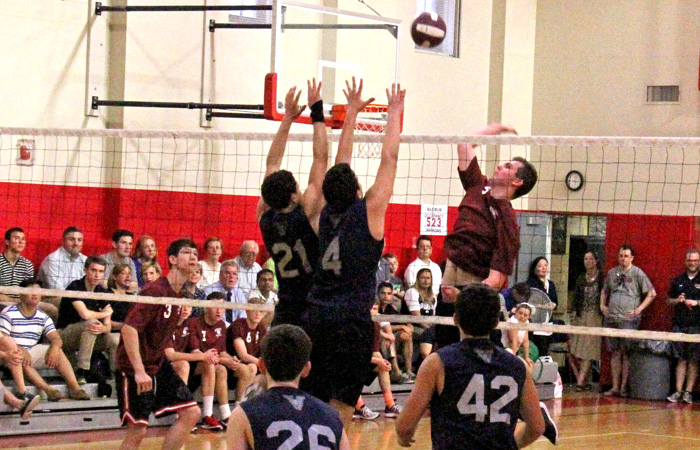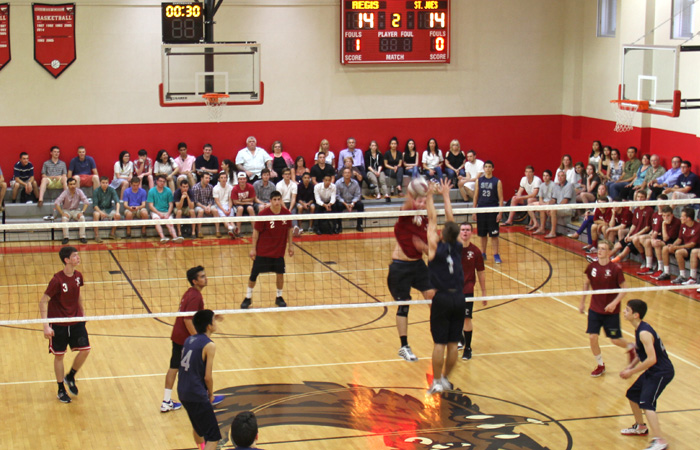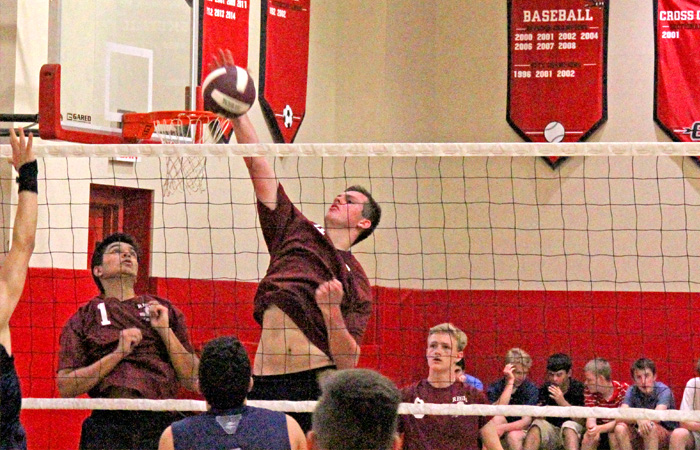 Posted: 5/28/15