Regis Names Rev. Ian Gibbons, S.J. as Next Assistant Principal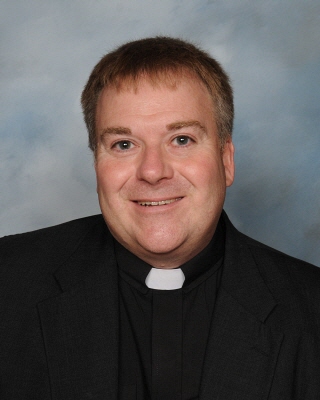 Regis High School is pleased to announce the appointment of Rev. Ian Gibbons, S.J. as the next Assistant Principal of Regis. Fr. Gibbons will replace Dr. Kristin Ross, who in December was
selected as the next Principal of Loyola School (New York, NY)
. He will assume his role as Assistant Principal in July 2014.
Fr. Ian Gibbons is a Jesuit of the Missouri Province, and Regis will become his fifth high school assignment. Previously he has taught at Bellarmine Prep in San Jose, assisted with student affairs at Regis Jesuit in Denver, and developed English programs at Fényi Gyula Jezsuita in Miskolc, Hungary.
After ordination, Fr. Gibbons spent six years as the pastoral, service, and faculty formation director at Rockhurst High School in Kansas City. While at Rockhurst, he served as the NFL's Catholic Chaplain for visiting football teams.
Fr. Gibbons earned a bachelor of science degree in economics and an MBA from Southern Illinois University. He also earned master's degrees from Saint Louis University (American Studies), Boston College (Masters of Divinity) and the University of San Francisco (Catholic Education Leadership).
This past year, Fr. Gibbons served as the Special Assistant to the President at Strake Jesuit (Houston, TX) where his efforts were focused on development and board leadership. In addition, he assisted with a capital campaign to create a STEM learning center at Strake. Over his career, he has taught economics, history, scripture, world religions, and business accounting.
"Regis High School is blessed to have found Fr. Gibbons," said Dr. Gary Tocchet, Principal of Regis High School. "He is a committed educator who clearly embodies the mission and values of Jesuit education."
Posted: 4/16/14