Regis Mourns Dr. Louis Macchiarulo
Dr. Louis Macchiarulo, Ph.D., who taught at Regis from 1983-2010, died on December 26, 2012. Dr. Mac, as he was affectionately known, was a member of the Foreign Language Department where he taught Latin, Greek, and Italian. He also taught History and English courses, including a popular senior English elective on Dante's Inferno. He served as moderator of a number of different activities over his twenty-seven year tenure, including head coach of the J.V. Soccer team for several years.
Dr. Mac will be long remembered for his keen wit and his booming voice. His intense passion for the classics (Virgil in particular), Dante, and all things Italian was an endless source of entertainment and inspiration for his students and colleagues alike. He was a veritable encyclopedia whose knowledge of ancient Rome and Dante was second to none. And as much as he loved his subjects, he loved his students even more. The energetic curiosity and joyful docility of Regians were his foremost delights as a teacher, and he took great pride in his students' academic and personal successes. He will be sorely missed.
Requiem aeternam dona ei, carissimo Magistro nostro, Domine, et lux perpetua luceat ei. Requiescat in pace.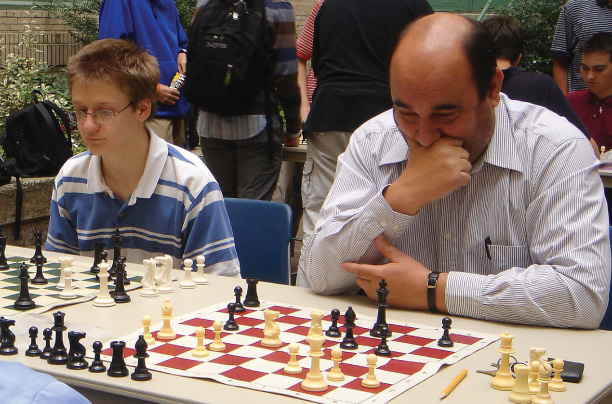 Pictured Above: Dr. Mac participating in a 2007 chess match with a group of students in the Regis Quad. Dr. Mac served as Chess Club Moderator during the 2006-2007 academic year.
Posted: 12/28/12