Russell Quiñones '09 Addresses Class of 2023 at Senior-Alumni Brunch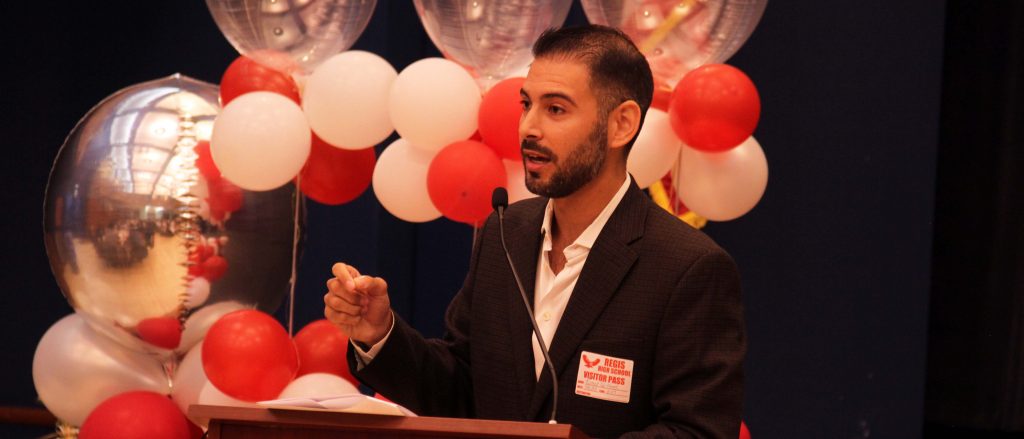 Russell Quiñones '09 addressed the Class of 2023 at the annual Senior-Alumni Brunch on Wednesday. As the seniors gathered to celebrate their high school journeys and look ahead to life beyond Regis, Quiñones spoke to them about what it means to live out the values instilled in each Regian during his four years at the school.
"Obviously this is not so simple, and I come to you today not as an embodiment of these principles, but as someone who is constantly trying to hold himself to a standard of living them out, or on some days, simply keeping them in mind," said Quiñones. "Striving to do so is our faith."
Originally from Staten Island, Quiñones has spent much of his life working in education, advocating for equity and providing opportunities for students from traditionally underrepresented backgrounds. While a student at Regis, he spent his summers as a counselor for REACH, and upon his graduation, he continued his service to the program as a collegian. Quiñones went on to attend Villanova University and would earn a Fulbright Scholarship to teach English in Madrid. He was then called to join Teach For America, serving as a high school Spanish teacher in Philadelphia while working towards a Master of Science in Urban Education & Leadership from the University of Pennsylvania.
In 2018, Quiñones returned to 84th Street as REACH's first-ever Director of Graduate Support, providing resources and programs to help alumni achieve further successes through and beyond high school. He was named Principal of Brooklyn Jesuit Prep three years later, and he'll be returning to Regis this summer as the new Director of REACH.
After Quiñones' remarks, seniors continued to reminisce over brunch, then received their copies of the 2023 yearbook.
"Don't ever have to tell someone that you are a man for others," said Quiñones, "but show them."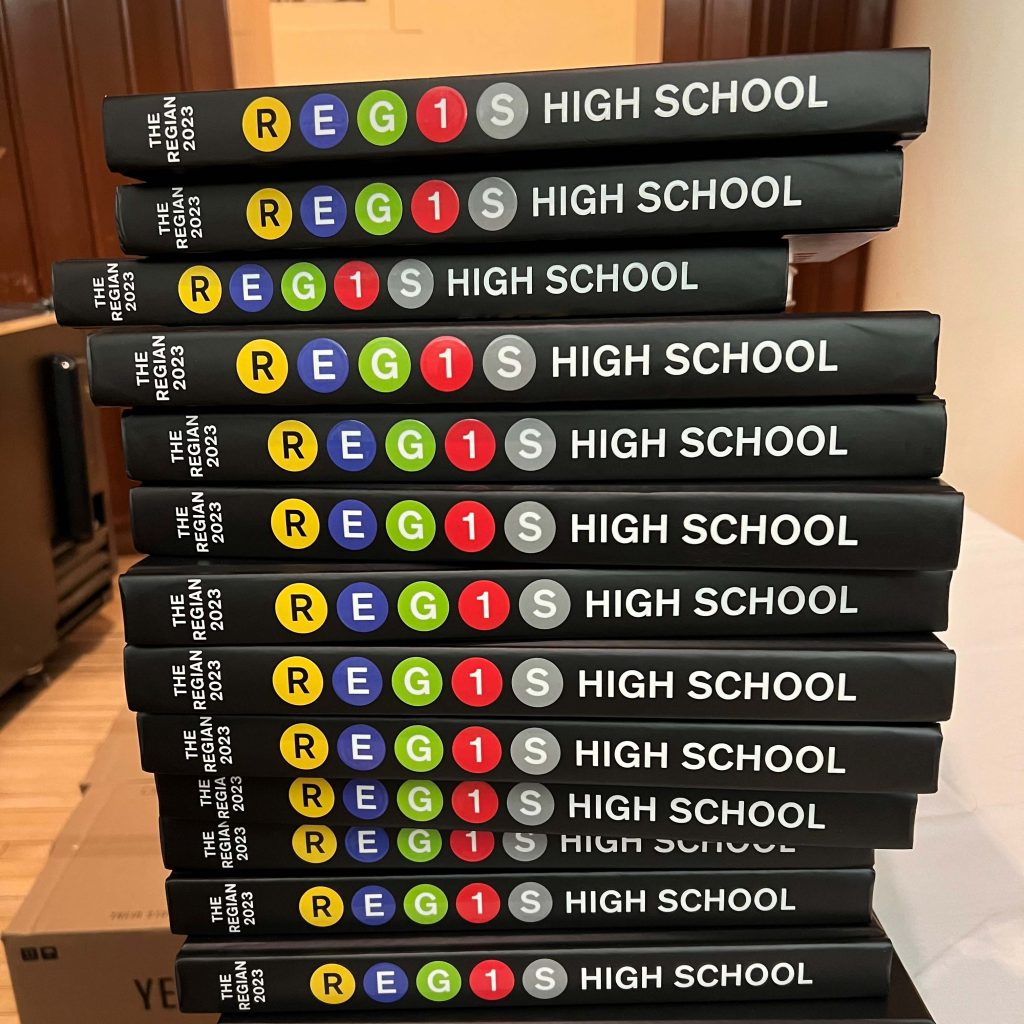 Posted: 5/31/23